Some Types of Vitamins and Their Functions in Nutrition
There are two types of Vitamin A. One type comes from an Animal source of food. It is the Vitamin that fights off infections, produce red blood cells and enhances night vision. The other type of vitamin A comes from a plant food source. This type of Vitamin A, help prevent cell damage, and eye problems so-called age-related macular degeneration. However, if you consume too much Vitamin A it can cause damage to your liver.
Some vegetables and fruits, plant foods that contain Vitamin A are as follows: Orange, sweet potatoes, Cantaloupe, Spinach. Animal source foods containing Vitamin A include Dairy foods, like milk, cheese, beef. Kinds of seafood, such as Shrimps and Salmon.
Vitamin B1 (Thiamin)
Vitamin B1 is key to Brain cell structure; it helps the body turn food into energy. Some source of Vitamin B1 is Legumes, Lentils, Black Beans, Whole Grains, Seeds, and Pork. By eating enough of these foods your body gets the amount of Vitamin B1 that is needed. However, Pregnant women, Breastfeeding women and women with a menstrual cycle might need an added amount of Vitamin B1. Some study has shown that diabetics have a low level of Vitamin B1.
Vitamin B2 (Riboflavin)
Vitamin B2 helps break down protein, fats, and carbohydrates. It plays an important role in maintaining the body's energy supply. Riboflavin helps converts carbohydrates into adenosine triphosphate ATP. The human body produces ATP from food, and ATP produces energy as the body requires.
Vitamin B2 is a water-soluble vitamin, it therefore dissolves in water Vitamins or either water-soluble or fat-soluble. Water-soluble vitamins are carried through the bloodstream, wherever it is not needed, it passes out of the body in urine. It is needful for people to consume Riboflavin daily to keep the body replenish because the body can store only a small amount of the vitamin.
Along with Vitamin A, Vitamin B is essential for maintaining the mucous membrane in the digestive tract. Vitamin B2 helps supports a healthy Liver. It converts tryptophan into niacin, which is an amino acid. Riboflavin keeps the eyes, nerves, muscles, and skin healthy. It absorbs and activates iron (folic acid) and vitamin B1 B3 and B6.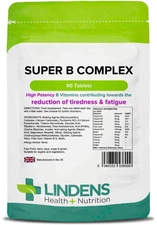 Riboflavin produces a hormone by the adrenal glands and prevents the development of cataracts. Some studies have shown that supplements of Vitamin B2, B6 and Magnesium have reduced the levels of abnormal organic acids in the urine of children with Autism.
Vitamin B3 (niacin)
Vitamin B3 also called niacin, is also one of the water-soluble B Vitamins The nutrient helps the body convert food into glucose, used to produce energy. Niacin contributes to the normal function of the nervous system and also the normal function of psychological function.
It is also a contributor to the reduction of fatigue and tiredness. Niacin is among the eight B Vitamins. Every cell in the body needs vitamin B3 to function properly. Niacin is one essential nutrient, among the benefits, it may help lower cholesterol, reduce arthritis and boost brain function, Niacin is among the eight B vitamins. Nicotinic Acid is used to reduce high cholesterol and lower the risk of heart disease. Nicotinamide treats psoriasis and reduces the risk of no melanoma skin cancer.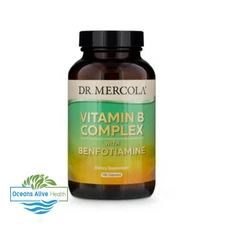 Vitamin B 5 (Pantothenic Acid)
Pantothenic Acid is one of the most essential vitamins for human life. It is necessary for making blood cells, it also helps convert the food you eat into energy. Vitamin B5 is one among the eight B Complex. All Vitamin B helps convert the carbohydrates, protein, and fats you eat into energy.
Pantothenic Acid is active giving healthy eyes, skin and hair. Proper functioning of the nervous system and Liver, healthy digestive tract, producing red blood cells, which transport oxygen throughout the body as well as producing stress-related and sex hormones in the adrenal glands.
Because Vitamin B 5 is found in a number of vegetables is easy to incorporate into the daily diet. The following are sources of Pantothenic Acid: Members of the cabbage family
White and sweet potatoes
Broccoli
Whole grain cereals
Mushrooms
Nuts, Beans
Peas
Lentils
Meats
Poultry, Dairy Products, Eggs.
Vitamin B 6 (Pyridoxine)
A water-soluble vitamin that the body used for many functions. It is important to fat, protein, and carbohydrate metabolism. As also the
Production of red blood cells, and neurotransmitters. Note, the body cannot produce vitamin B6, your body can only get pyridoxine from foods. Eating adequate amounts of Vitamin B6 is essential for good health as well as prevent and treat some chronic diseases.
Because pyridoxine produced neurotransmitters that fix emotions, including serotonin, dopamine and gamma-aminobutyric acid. Vitamin B6 may also assist in decreasing high blood levels of the amino acid homocysteine, which have been linked to depression and other psychiatric issues.
There are several studies that have revealed that depressive symptoms are connected with low blood levels and intake of vitamin B6, more so in some older adults who become high risk for B vitamin deficiency.
One study on over two hundred forty-five older adults found that blood levels, deficiency of Vitamin B6 had doubled the chance of depression. Vitamin B6 may have promoted Brain health and reduce Alzheimer's risk. Due to its haemoglobin production, vitamin B6 may be useful in preventing and treating anaemia caused by a deficiency.
Vitamin B9 (folate acid)
All B complex vitamins help the body to convert food such as (carbohydrates) into fuel (glucose), which is used to produce energy. These B vitamins help the body use fats and protein. Foliate acid is crucial for proper brain function, it plays an important role in mental and emotional health. It also helps in the production of DNA and RNA the body's genetic material. It is needful when cells and tissues are rapidly growing. For an example in pregnancy, infancy, and adolescence. Folic acid works with vitamin B 12 to make red blood cells and help iron to work properly in the body. Deficiency of folic acid can cause:
Poor growth,
Tongue inflammation
Gingivitis
Loss of Appetite.
Shortness of breath
Diarrhoea
Irritability
Forgetfulness
Mental Sluggishness
Pregnant women need more folic acid to lessen the risk of neural tube birth defects, including cleft palate, spina bifida, and brain damage.
Vitamin B12
It is a nutrient that helps keep the body nerve and blood cells healthy and also help make DNA the generic ingredient in all cells. Vitamin B12 also helps prevent a type of anaemia called megaloblastic anaemia that makes people tired and weak. Two steps are required for the body to absorb Vitamin B 12 from food.
I am Dorcas. I would like to hear from you. Please leave your comment in the comment section below. I will reply to you in a short time. Do like, share, and follow.