Nutritional value in Celery Juice
Nutritional value in Celery Juice
Hey there my loyal readers; today I want to share with you some amazing benefits of celery juice.  Benefits you might not have known about that is needful for you to know.
Celery Juice Benefits:
Some studies have shown that Celery juice may help to fight against Cancer and liver and brain related diseases, reduce inflammation and boost cardiovascular health.
Disclaimer
Throughout this post is affiliate links. If you click on any of them and make a Purchase I will be paid a commission at no extra cost to you. Happy reading.
Some benefits of Celery Juice: heals and activate intestine by replacing hydrochloric acid, which helps in faster efficiently digestion. Celery Juice lowers cholesterol.
Celery is a natural anti-inflammatory plant It is said that Celery Juice, aids the liver and lowers blood pressure.
The fact that Celery contains Minerals such as: Iron, Magnesium, Sodium, Potassium, and Calcium. And Vitamins like Vitamin A, Vitamin C, and Vitamin K. Means that Celery is highly beneficial for the human body.
I have been reading about the vegetable for some years now, but never come in contact with the plant. Recently a cousin of mine who lives in the UK kept sending me information about the plant. He even sends some video of testimonials about celery nutritional benefits.
Many of the videos show consumers of celery demonstrating how they prepare the vegetable and consume it by drinking or eating the raw celery as the would eat lattice.
I searched for Celery in my local markets, but never found the vegetable. Meaning Celery is not yet grown by farmers where I am. Two benefits that people demonstrate in their comments and testimonials about Celery that interest me most, are the hair growth and overall hair health. As also the Weight loss. It does not call for any disbelieve or doubts about the benefits
If we follow the purpose of the various vitamins and minerals contained in the Celery, we will understand that celery does some benefits to our health and nutrition due to its contents.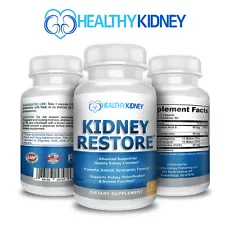 There is a clear indication that the Some of the vitamins and minerals found in Celery will fight against Cancer. Cardiovascular disease, High Blood Pressure and type two diabetes, and also increase blood flow.
Of course, there is no doubt that Celery improves bone and brain health, due to some of its mineral contents. We often show concern for many organs and glands in our bodies, but when it comes to the Liver and the kidneys as also the brain.
We tend to forget that they are active members of our body that help causes  that help the body to function healthier. And they are maintained by various Vitamins and Minerals as any other Organ and
Glands in the body. Because I am not a medical Doctor nor one who serves in the medical profession, I will not say what witch vitamin or mineral work on here, you need to identify that for yourself.
Human and social biology was and still is my favorite subjects. The fact that we can access the Internet for information via our computer. It is advisable that every home has a stock of Home physician books that we read through often.
So we can determine the cause of our bodies feeling before we call on our Medical providers. If we know what Vitamins and what minerals work for this and which one work for that we can make a wiser choice in our food selection.
And communicate in a more intelligent way with our health providers. Making our visit easier for everyone. According to Celery user testimonies that I watched on some videos sent to me.
There are properties in Celery that fight against Anosmia, anxiety and depression. So as there are some properties that works on the improvement of the nervous system, Hair growth and quality, the skin enhancement.
And not to leave out Weight loss. However, it is needful for all to do their own research and prove for themselves if the truth be told about the health benefits of the Celery vegetable plant. Or any other nutrition, plant so to speak.
And when you do your research and find the truth about what function each Vitamin and mineral have in your body, be wise and eat wisely, never eat overmuch of any one vegetable fruit or herb. Or eat on a continual basis.
Take a break, mix up your diet so that your body can be replenished with a variety of minerals and vitamins. Too much of one mineral or vitamin can be as harmful as too little or none at all.
When it comes to weight loss, you need to know that the same foods that you indulge in eating for weight loss after a period of time you will discover that if you stick on that food for too long you start gaining weight, this time that specific food will not help you to reduce your weight.
Be moderate, know when to break away from the food you are eating for weight loss, even when you see it is working tremendously. That's the time for you to give it some rest and go to another weight management food.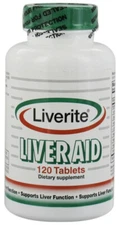 Always remember to rotate your diet for the best results. Some testimonies that I heard about Celery, said that after five months of drinking Celery juice every day, their skin began to break out. Even when they are testifying they have not identified the cause for the breakout.
If you overstock your body with vitamins and minerals that is needful for some organs and glands only and leave the others deficient, you are inviting trouble into your system.
Your body needs a balance. All organs and glands in the body need vitamins and minerals, but all glands and organs do not use the same minerals and Vitamins.
Therefore, we need to treat the body evenly throughout. Know this. If your liver is ailing and you take some vitamins and minerals that will take care of the Lungs issues only, your liver will not be replenished. Ensure to eat moderately and evenly.
I am Dorcas I want to hear from you. Please leave your comment in the comment section below. I will reply to you. Remember to follow share and like.