Nutrition The Path to Healthy Living
Nutrition The Path to Healthy Living
Looking back in life, we all have found out our mistakes. Because we all have blundered one way or another. The most popular victim in our misconduct is always ourselves. And this, on many occasions is by way of how we treat our bodies. Our nutrition should take the number one place.
In this article today; I am going to unfold some of our mistakes, and some ways in which we can take action to fix them, before they get to the point of no turning back. Where our lives become overwhelmed with regrets.
What we Eat?
The nations are blessed, in that there is no reported famine in our land, in the century that we are living in. No, not locally, neither Globally.
Thanks to God, he still cares about us, in that he allows the earth to bring forth its increase, yielding foods in its kinds to feed all nations.
However, we, as a people allow ourselves to go diffidence of the food values that our body deserves to remain healthy and strong. Is it too late for us to fix the error? No, it is not too late, we can take positive action as soon as we discover that there is an error.
Take for an example; The body speed is declining drastically, why? Is it another one of the down feelings in the body that is overlooked? Or, do you put your Doctor and healthcare providers on alert about the breakdown that causes the body to slow down?
It is not all the time we work with our body's feeling and listen to the language of the body. Many times we hear what the body did not tell us, or we give it the wrong interpretation. We call it tired; but why would the body be tired at this time? When work is less?
Professional Advice
Things getting worst. Each day the body speaks louder about its difficulty to function, telling how much professional advice is needed.
The warning is ignored on many occasions. While the kinds of food in the diet remains the same. Are we thinking? If we do think about the ill feelings in the body, how many of us really give heed to the body's crying voice?
Reluctantly, because it is the last thing one desire to do, a stop by the Doctor's office, due to how you feel like dying today while the pets became disagreeable amongst themselves. You never even try to intervenient.
But, the kind of tiredness that causes breathlessness, that had taken hold on you left you with no choice but to stop by the Doctor's office. Then you get the shocked of your like. Now you remember how long your body had been calling you, if only you had listened and take action.
Some Heart Test
A Heart Test, disclosed that your bad Cholesterol level is high. This is an issue that could lessen or remedied if you were eating the right foods in your diet, or listening to your body language when it speaks.
For one, the pain that accompanies the treatment for high cholesterol, if not combined with pain killers, is as hot as death itself. That is reason for doctors to prescribe strong pain killers with treatment for high cholesterol.
If it is only one reason for you to observe proper nutrition, let it be for a healthy heart. Heart disease is the number one killer in the world today, as it was yesterday. Yet, you and I can eat right, and overcome the ill-effects of an unhealthy heart. Firstly, ensure to choose your nutrition to protect your heart from high cholesterol.
Listen to Your Body's Voice
Never be too busy to ignore the warning signs that your body issues on a regular basis. If you indulge yourself in the correct nutrition, you will see benefits in the short term that will continue throughout your lifespan. Take it from me.
There are great benefits to achieve when your nutrition is in good standing with your health. I cannot do it for you, neither can your doctor or anyone else; you need to take measures to ensure that you are feeding the right nutritious foods to your body's organs and glands.
If you can take time out of your busy schedule for your heart's health's sake, to do some research on some foods that is helpful for your heart's health, you can make a great difference to the challenges that comes with eating the wrong foods that will trigger some illnesses in your body.
I challenge you to take measures to ensure that you are in line with the correct nutrition, as not only your heart need to be protected from eating the wrong foods but your whole body needs the correct nutrition to stay healthy or become healthy.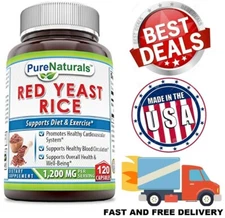 We buy many things in the stores online and offline. But the most important of life that we cannot buy I our health. To ensure a robust health we got to take control of our nutrition. By doing so you might no doubt have the opportunity to write your own eulogy.
Correct nutrition is not a joke, nor a hype as many things are. It is a path of life, and healthy living. It does not mean that people who indulged in the correct nutrition will not die. It simply means living a healthy life.
I spend time talking about the heart because the heart is the engine of the body; and those of us who are involved in motor vehicle know what the engine means to the vehicle.
But there are many other areas of the body that requires healthy nutrition to function right. I have seen people with teeth issues who never knew that the nutrition plays significant role in their teeth health.
They blamed their Dentist for not doing a good job of filling their teeth as the fillings fell out one week after it is installed. The Dentist is not in charge of your Calcium intake. Calcium is your body's requirement. Therefore, you are responsible to eat right. I am Dorcas. I want to hear from you. Please share your knowledge in the comment section below. Remember to share.