Nutrition Health Benefits of Avocado
Nutrition
Proven Health Benefits of Avocado
Before you delve into the article, I must let you know that there are affiliate links throughout the article. If you click any of these links and make a purchase I will be paid a commission at no cost to you. Happy reading.
Avocado is a fruit that is rich in healthy fats, but does not contain carbohydrate. There are many studies that show, Avocado to have great health benefits. The following health benefits of Avocado are supported by scientific research.
Undoubtedly, Avocado is highly nutritious. Avocado (Pear) is the fruit of the Avocado tree, scientifically known as persea Americana. Avocado Pear is added to many dishes not only for its texture and flavor but its high nutrients.
It is understandably why the fruit is very popular among health conscious folks, who referred to avocado as a super food. Those who know the health benefits of avocado could do no less than add the avocado to the list of super foods.
The Avocado fruit is of veering sizes and shape, it has colours of green and when ripe the colours is purple and brownish green, or bright green, some avocado pear skin appeared to be delicately soft when ripe, some others are of a rough shiny texture.
When Ripe
However, you can know the fruit is ripe as you touch. To eat the fruit, you may use a knife to cut it circular or in pegs. When it is cut in pegs you would first, cut away a small portion of the stem, then slice from stem to bottom.
Remove the peg and strip off the skin with your hand. Or cut in half from stem to bottom using your hands to divide it into two parts. You will notice that the seed stays in one half, you should remove the seed as it cannot be eaten.
If you cut the fruit circular, you can remove the seed with your hand or turn the portion holding the seed downward allowing the seed to fall out. You might want to use a spoon to remove the delicious nutritious mild creamy green flesh from the skin.
Some Properties of Avocado
Vitamin K
Folate
Vitamin C
Potassium
Vitamin B 5
Vitamin B 6
Vitamin E
With an addition small amounts of Magnesium, Manganese, copper, iron, zinc, phosphorous, vitamin A, B 1(thiamine), B 2 (riboflavin) and B 3 (niacin).
There is no cholesterol nor sodium in the Avocado fruit. The fruit is low in saturated fat. The avocado contained more potassium than bananas. Potassium is the nutrients that helps to maintain electrical gradients in the body's cells, thus it serves many important body functions.
Several studies have shown that having a high intake of potassium reduced blood pressure, which is a major risk factor for heart attacks, stroke and kidney failures.
The Avocado Pear is loaded with heart-healthy ingredients. One such is, Monounsaturated Fatty Acids. Avocado is a high-fat food. Over seventy-five percent of the calories in Avocado are from fat, thus Avocado is one of the fattest plant foods in existence.
However, the fat in Avocado is not just any fat. Avocado fat is mostly oleic acid, that is a monounsaturated fatty acid that is the major component of olive oil which is believed to be responsible for some of its health benefits.
Oleic Acid has been active to reduced inflammation and have beneficial effects on genes linked to cancer. The fats in Avocado are resistant to heat-induced oxidation, thus making Avocado a healthy and safe food choice.
Fiber
Fiber is another nutritional property that Avocado richly possessed. It's indigestible plant matter that contributes to weight loss, also reduce blood sugar levels and is linked to lower the risk of many diseases that attacks the body.
Soluble Fiber is the fiber that feeds the friendly gut bacteria in the intestine, which proves very important for optimal body function. Thus fiber have important benefits for weight loss and metabolic health.
Cholesterol and Triglyceride Levels
Heart disease is well known as the most common cause of death in the world. Blood pressure, inflammatory markers, cholesterol and triglycerides among others are subdued by eating adequate amount of Avocado.
Eight studies have shown that Avocado can:
(1) reduce total cholesterol levels significantly.
(2) Reduce blood triglycerides by up to twenty percent.
(3) Lower LDL cholesterol by up to twenty-two percent.
(4) Increased HDL cholesterol by up to eleven percent
One of the studies reveals that inclusion of Avocado in low-fat vegetarian diet significantly improved the cholesterol profile. Many studies have shown that eating Avocado pear can improve heart health significantly.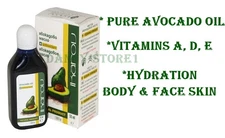 People who eat Avocados are healthier than those who do not eat Avocados.
There is a study that looked at the dietary habits and health of people who eat Avocados. Those who consume Avocado were found to be much healthier than those people who did not eat Avocado at all.
Those who did not eat the fruit were at risk and likely to have metabolic symptoms that are major risk factor for heart disease and diabetes. Compared to those who ate avocado regularly, weighed less, had a lower BMI and significantly less belly fat. Their level of HDL (good) cholesterol was higher.
Absorbing Nutrients from Plant Foods
If you are taking in nutrients your body should be able to also absorb these nutrients by removing them from the digestive tract into the body cells, where they are used for various body functions.
Always remember that some nutrients are fat-soluble, they need to combined with fat for active use. Here are some fat-soluble vitamins:
Vitamin A
Vitamin D
Vitamin E
Vitamin K
These are fat-soluble vitamins just how carotenoids are antioxidant. One study has shown that adding Avocado or Avocado oil to your salads
Can increase antioxidant absorption. Not only is Avocado highly nutritious but, it can drastically increase the nutrients value of other plant foods that you are eating.
Giving you some reasons to always add a healthy fat source to your vegetables, to ensure that you get all the health benefits into your body and the nutrition don't go to waste.
Antioxidants that Protects the Eye
Not only do Avocado increase antioxidant absorption from other foods, they are also rich in antioxidants. Including carotenoids lutein and zeaxanthin, which are incredible important for eye health.
Study reveals that they are linked to drastically reduced risk of cataracts and macular degeneration, which are common in older adults. Thus making Avocado beneficial to your eye health in the long term as well.
It is important to know, that Avocado is a one of the fruits that is most common during the summer and Autumn months, coincidentally, one might find some species of the fruit throughout the year.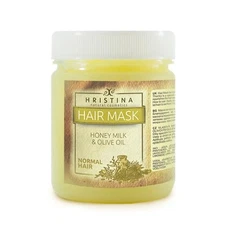 Note; once the fruit is ripe, it is time to be eaten. It cannot be stored; I had not seen it processed in can as some other fruits are preserved by canning. Some expert is needed to pursue its shelf life, to see whether it can be preserved by canning.
I am Dorcas. Avocado Pear is one of my favorite fruits; I want to hear from you. Please share your experience about the fruit in the comment section below. I will reply to you. Remember to share.