Nutrition Facts About Zucchini
What is Zucchini And its Benefits
Reviewing the Fruit or Vegetable according to your understanding, I will try to explain some amazing facts that I know about Zucchini. And why Zucchini should be a regular product in your kitchen for real.
In this review, I want to identify some of the nutrition benefits in Zucchini and how you can eat a substantial amount of Zucchini to improve your health and wellbeing.
Many health issues that plague the body can avoid if you indulge yourself in eating the Zucchini fruit. The Nutrition that is needful to prevent the growth of some of the choric life-threatening diseases such as those that will take away your health and your money and afterward kill you with death.
All of these enemies you can overcome if you indulge yourself in eating Zucchini fruit daily. Some of these facts that I will bring to your notice, I found them on the National Database.
Zucchini is rich in Minerals and Vitamins that include: Fiber, Calcium, Potassium, Magnesium, Phosphorus, and Riboflavin. The fruit also contains Vitamin A Vitamin C, Vitamin E, and Vitamin K. Sodium, Zinc, and Iron.
Zucchini provides a reliable source of energy and Ninety-four percent of water content. Another name for Zucchini is Courgette or Summer Squash. It is known in South Africa as baby Marrow while in Ireland it is known as Marrow.
Zucchini is Antioxidant and Anti-inflammatory Phytonutrients
That makes Zucchini nutrients dense food.
Benefits of Zucchini improves digestion.
Incorporating Zucchini in your diet can improve your digestion, including reducing the risk of constipation and some other issues of the digestive tract. The Fruit contains a significant amount of fiber, and it is high in water content.
Zucchini has electrolytes and some other nutrients that ensure a healthy digestive system. The inclusion of Zucchini in your daily diet will provide the prevention of ulcers and Colon Cancer.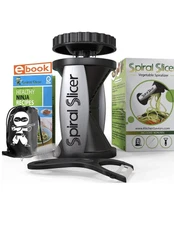 Slows Down Ageing.
Aging is some caused by the invasion of toxins, free radicals, and inflammation that is common to the human body. Antioxidants and anti-inflammatory foods can reduce all of these.
Zucchini Fruit is rich in antioxidant and anti-inflammatory phytonutrients, which will help to rid the body of free radicals and excess inflammation.
Boost Energy
Due to Zucchini rich content of B Vitamins especially folate, riboflavin, and Vitamin B6, it can help to boost energy production in the body. Thus reducing fatigue and improves moods.
The body requires B Vitamins for Protein and Carbohydrates metabolism. These Vitamins also aids in many Brain function including cognition.
Lowers Blood Sugar Levels
It is a known fact that high Blood Sugar levels and Diabetes are issues that are enhanced by a diet that is high in Carbohydrates and low in Fiber. Including Zucchini in your food can reduce your Carbohydrates intake and increase your fiber by doing so you will be feeling full for a more extended period.
Such diet change can help reduce your Blood Sugar level and increase Insulin sensitivity. That means that your body no longer requires excessive amounts of Insulin to process sugar.
The action can change your risk of developing diabetes. Studies have revealed that including at least thirty grams of fiber in your daily diet significantly lowers your chance of getting diabetes.
Improves Eye Health
Zucchini is an excellent source of health-protecting antioxidant and phytonutrients, including Vitamin C beta-carotene, Magnesium, zeaxanthin and lutein.zeaxanthin, and lutein and especially useful in maintaining and improving eye health, by fighting free radicals.

That reduces the risk of developing age-related eye conditions like Glaucoma, Cataract and muscular degeneration. Zucchini can also treat puffy eyes by placing slices of the raw Zucchini on the eyes, as well as the Zucchini gell for thirty minutes and repeat several times throughout the day.
Enhanced Healthy Heart Circulation
Because Zucchini is low in Sodium and Fat but high in Potassium and Fiber which are two properties that help to maintain healthy blood Circulation. Low Sodium and Potassium helps to keep blood pressure.
While the Fiber Polysaccharides in Zucchini lowers the Cholostreal levels, the combination works synergistically to maintain a good circulation which proves necessary for healthy Blood Pressure and a healthy heart.
Weight Loss
Because Zucchini is low in Calories and high in water and fibre, it is the perfect food for those desirous to lose their body weight. It is a known fact that excess body weight is as a result of regular consumption of Carbohydrates and sugary foods.
When your diet includes Zucchini, you are helping your body to reduce weight, because of increased water and fibre the water and fibre intake in your diet allows you to feel full for longer thus eating less. Resulting in you losing excess weight in the long term.
Improves Thyroid and Adrenal Functions
Zucchini contains a high amount of Vitamin C polyphenols, especially in peals. A Lavatory Study on Rats by the Davi University found that the compounds helped in the regulating insulin levels
Protects Against Oxidation and Inflammation
Zucchini is rich in antioxidant and Anti-inflammatory compounds, including Vitamin A and Vitamin C. Glutathione Posoxidase, and superoxide dismutase.
A large amount of these compounds are in zucchini skin. More reason, you should eat the skin together with the flesh. Eating Zucchini often reduces oxidation and inflammation within the body.
Eating the fruit boosts your immunity and protects against disease associated with inflammation. All of these Zucchini benefits are impressive, and you should aim to add more of the fruit to your diet. And if you enjoy seeing things grow, you could produce some of you in your backyard.
Here are some measurement of proposed daily intake
Calories 17
Carb.3 grams
Protein 1 gram
Sugar   1 gram
Fatless than 1 gram
Fiber 1 gram
Vitamin A 40 % of the Reference Daily Intake (RDI)
Manganese  16 % RDI
Vitamin C    14 % RDI
Potassium    13 % RDI
Magnesium   10 % RDI
Vitamin K        9 % RDI
Folate             8 % RDI
Phosphorus     7 % RDI
Vitamin B6       7 % RDI
Thiamine          5 % RDI
From a different database
Potassium 261 mg. 7 %
Protein 1.2 g            2 %
Carbohydrates 3.1 g 1 %
Sugar 2.5g
Dietary Fibra 1 g          4 %
Vitamin A                    4 %
Calcium                       1 %
Vitamin C                   26 %
Iron                               2 %
Magnesium                   4 %
Vitamin B6                    10 %
Growing Zucchini in Your Backyard
Zucchini Grows best in cold countries during the warmer months, which also called 'Summer Squash'. However, you can still increase it at other times, provided it is not in the extreme cold. If you get your system down Zucchini plants can become extremely productive with fruits.
If you would like to grow Zucchini in your backyard, here is what you should do: Prepare the ground for planting by, clearing the weed and digging in the dirt turning over the soil to loosen up the earth, you should add some organic fertilizer and mix well into the ground.
Create mounds of about two feet in diameter, and about ten inches high Give the hills about four feet apart — plant six Zucchini seeds in each pile. Cover seeds about half an inch deep Then wet the mounds thoroughly with water.
Seeds should grow within three to four days. If you do not see the seeds grow within that time, you should wet the mounds once more. Once the seeds germinate, you should allow them to reach about three inches tall.
Then remove three by pulling them out. Those should be the weaker ones. You should water your zucchini plants every evening depending on the weather. When your Zucchini begins to shoot out blossoms Depending on the richness of your soil, you might need to fertilise to boost the bearing of fruits.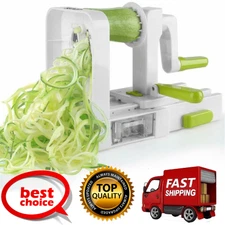 Be careful not to add fertiliser on the vine or leaves of your plant. Add manure directly on the soil to prevent plant scorching. If it is not raining daily in your area, you might want to water daily even twice daily, if the weather is hot.
You can begin to reap the Zucchini about sixty days from plant to reap. It does not mean that all your Zucchini fruits will be ready at the same time. You will Harvest according to your need. When the fruit is about six inches long, you will enjoy the taste better as the fruit is much softer and more delicious.
However, if you are like me, you will want to see how long the fruit can grow. If so you don't need to allow all the fruits to grow full maturity, you can enable one or two to satisfy your curiosity. The plant will yield fruit until it eventually dies.
Hi, I am Dorcas. I hope you benefit from reading this article. I would love to hear from you. Please leave your comment in the comment section below I will reply to you