Nutrition and Weight Loss
Nutrition and Weight Loss
The role of Nutrition in Weight Loss
To my readers.
There are many benefits to be gained when observing nutrition from A to Z properly there should be no limit nor hesitation in the practice of nutrition when it comes to one's health. Nutrition plays the most integral role in wellbeing and happiness.
When observing a daily nutrition intake, it is important to know that taking too much nutrition into your body is as harmful as taking too little. As a matter of fact, an under nourish body stands a healthier chance to overcome the issues than an overnourished body.
You and I can maintain a robust healthy body if we stick to healthy eating. Meaning if we eat nutritiously in all of our meals, in an adequate amount that satisfies the stomach, as well as the body's need.
To include all that is needful to complete your body's daily nutrition might not be as easy as said, especially if there has to be a change in your diet, however, you have to start somewhere. Have you ever consider drinking pure water, as part of your daily nutrition?
Weight Loss
While we are depending on our nutrition to assist us in loosening weight, we must also know that too much of one thing is good for nothing. So as the inclusion of pure water in our daily diet will speak volume to our dietary weight loss.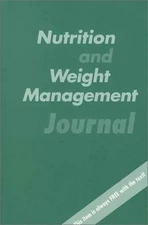 Overweight is a common illness that will later lead to one or more disease. I am aware that not everyone will agree with me on this disclosure, however, if overweight is not an ailment, why do we want to get rid of excess weight?
From my experience, many things added to the amount of nutrition we take can lead up to overweight and obesity. Which makes a positive pavement on the road to Diabetes and heart diseases.
From these two diseases emerged many other chronic diseases. Our nutrition can play an integral role in weight loss as well as in weight gain. The two depend on our positive decision. What do we want in opposite to what we do not want?
Exercise can help burn fat
Yes. I know that some of us body stores fat. But the reality is: the body cannot store more than what is fed to it. Instead of drinking some flavored water so to speak. Why not drink some pure water?
Instead of driving your vehicle a one hundred meters distance to lunch, why not walk one hundred meters to and from Lunch? Add some simple exercises to your daily nutrition and feel how your body react to the new addition.
Some fresh natural breeze could help in your nutrition by cleaning your lungs. If you are a person who wakes early in the morning while the due is still on the roses. How well do you know, that if you go on the outside away from the Air condition.
And breath in some of the fresh morning air while the plants are still breathing you could be enhancing your day by giving yourself a healthier feeling with the healthy kind of air that you breathe in.
Nutrition exceeds eating food
Believe me, your nutrition is more than that which comes to your body through mastication. And it is all of it together that brakes down the excess and burns away the unwanted fat that causes you to become overweight or uncomfortable.

It is a fact that you can be overweight yet malnourished. If so be your case, you can rest assured, that once you improve on your nutrition you will lose some if not all of the excess weight. Thus, proper nutrition including pure water and bodily exercise will help you to lose weight.
One of the ingredients that when added to your nutrition intake will work for you some weight loss magic is leafy green vegetables. You might not feel comfortable when eating the leafy green vegetables raw or cooked.
Even when it is good for your health. However, you can have the leafy green vegetables in juice form, no sugar added. Nutritious and delicious. As also refreshing. You should have a glass of leafy green vegetables at least once each day, it will work wonders for your weight loss.
Know your food source
I must warn you though; the leafy green vegetables that are grown in greenhouses are not the best nor the safest. Even when they will work for you on your weight loss. Reason be, In the greenhouse, they are not soil grown. They have treated water grown.
The water is treated with plant food, which is a fertilizer, namely: Sulphate of Ammonia[D1] and some fancy colouring, I prefer the leafy vegetables that are grown on earth soil.
Yes; for the farmers, the water treated farm produce grows much faster than the earth grown produces, thus making the farm more profitable, money-wise. But considering the effect of soda or sulfate on the body over time.
Could it be a win-win for some and an uncomfortable lost for some others? Whatever it be. The fact remains. Nutrition plays an integral role in the process of weight loss. You should keep in your mind for you to maintain a healthy body after weight loss.
You will need to continue on the nutrition guideline of a healthy diet. Should miss this and return to your old style of eating you might only compound the problem of obesity and overweight. As the older you get will be the harder for you to lose excess weight.
Your Liver and your heart might not be comfortable with the excess weight, therefore, you might begin to experience some new symptoms of discomfort when the weight you have lost the first time you tried begins to return on rapid.
The discomfort of shortness of breath might not be a welcome guest for you. But it will show up to you anyway. These are the reasons for you to keep your nutrition on good standing. Please leave your comment in the comment section below. I will respond to you as soon as possible.