How to Lose Weight Fast? 3 simple Steps, Based on Science
Nutrition My Way of Weight Loss
What is Nutrition?
How can Nutrition Helps me to lose weight?
Everything shown in the image above is together a helpful weight-loss collection for juicing.
Among some other green leafy vegetables, the Cabbage is one powerful weight loss ingredient to juice in your blender It is healthy for your body as it appears in the image below. You should add it to your blending collection today.
Combine String Beans to your blending juice and watch it work for your health.
Oranges are great fat burners.
You will find answers to these questions as you read through the pages of my helpful review. There is a seemingly countless amount of foods all over the place that can help you to shed weight in a normal way. But the things we do not know is older than us. In the loose weight case, the saying is true.
Anything that we can consume in our time that can help us to lose weight was here from the beginning of time. They are much older than us and have proven their credibility to many generations gone on before us.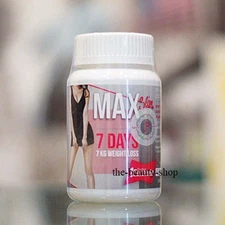 It is considered somewhat useless to believe that there are some new foods now available to help us to lose weight in short or long term consumption.
There might be some helpful weight loss foods available that we had not known about before that we can now identify as beneficial to our quest for food to assist us in losing weight. In all of this, our lifestyle will prove very beneficial in the probe of losing excess weight.
Some things to keep in Mind
It is important to remember that if we start eating some food that we learn will help to reduce excess weight and we see the result of losing excess weight after a few weeks and we continue eating those foods until we return to our normal weight.
The key to remaining at that normal-weight relies on the step that is taken after obtaining required weight loss. There should not be a return to previous eating habits or food quality.
There must be a set standard of diet including the weight loss foods. If physical exercise formed a part of the nutrition that leads up to total weight loss, then you must continue your physical exercise to maintain a healthy body and see positive results.
If you return to the old lifestyle and eating habits within a short time you will begin to see the return of excessive body moss and unavoidable weight gain.
Heart Health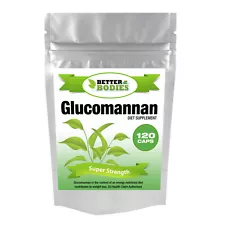 Even when there might not be substantial evidence to this claim; the foods that will help reduce your excess weight are sometimes the same foods that will enhance your cardiovascular health.
Green bananas are most healthy to eat when boiled, find more detail about eating green boiled bananas here  Read more about Green bananas here
A healthy heart will not be a heart that shelters fat. In other words; the heart is not a friend to fat. Some fat-burning foods are not delicious to our taste bud but there are many ways to the preparation of food.
Depending on how versatile a cook you are, your nutritious foods will always taste delicious as well. Next time you get around your cooker ensures to create the magic.
Cook up some great tasting nutritious foods. When you identify some foods that help you to lose weight you should make a list of them, as also research their nutritional facts.
If they allow you to lose excess weight yet having no nutritional value in them, you should not bother to eat them, neither save them on your nutrition /weight loss list.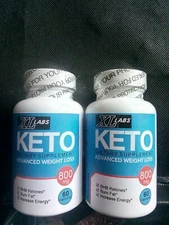 However, you will want to save those foods that help in your weight loss yet rich in nutrition. As your body needs to be nourished normally by eating healthy foods.
While you are eating healthy, you will want to observe fitness along the way, your body must be fixable and active, without pain and stiffness, these are signs of ill-health.
You Don't have to be Obese or Overweight to be unhealthy.
You can be slim and trim yet you are unhealthy, because of your food indulgence. While you may be eating your life away every food that you eat Taste delicious.
But very few foods that you eat have any nutrition in them to maintain you with a healthy body. So while your body mass is down so also being your nutrition level down, in other words you are mal-nourished.
This is an important facture of life that only you can take care of for yourself. Ensure to eat the foods that are of high nutrition. Ensure that your diet is balanced not too much of one food and too little of the other.
No one food can keep your body in good shape as no one food have all the nutrients that your body requires. The sugary foods might be tasting attractive for you to want to eat them often but they are not good for your health.
Even some fruits are extra sugary, you have to choose wisely on your fruit consumption as well. Did you know that your body can feed off stored fat? Yes, it does feed off stored fats when there is nothing there for the body to feed on it will turn to the stored fat for its sustenance.
You should also cut back on your starch intake as (carbs) will not do your body much good you might not be feeling hungry while you are cutting back on Sugar and Starch but you would be doing your body some great favors allowing it to feed off its fat and lowers your insulin levels.
This will have caused your kidneys to shed excess sodium and water out of your body Thus reducing bloat and unnecessary water weight.
Removing Sugars and Starches from your diet will reduce your appetite, lower your insulin levels and make you lose weight without feeling hunger.
Eat Protein, Fat and Vegetables
Each one of your meals should include a protein Source, a fat source, and low-carb vegetables. When you construct your meal this way it will automatically bring your carb intake into a recommended range of 20 -50 grams per day
Protein Source
Meat:
Chicken,
Beef,
Pork,
Lamb,
Goat;
Rabbit, Bird,
etc.
Fish and Seafood:
Trout,
Salmon,
Shrimp, etc.
Eggs:
Whole eggs with the yolk are best.
It is of paramount importance to eat plenty of protein it has been shown to boost metabolism by eighty to one hundred calories per day a high protein diet can reduce cravings and obsessive thoughts about food by sixty percent.
Reduce the desire for late-night snacking by half, and make you full that you eat fewer calories each day. Did you know that protein is the king in the nutrients that help you to lose weight?
Low Carb Vegetables
Spinach Broccoli, Tomatoes, Cauliflower, Kale, Brussels Sprouts Cabbage, Swiss Chard, Lettuce, Cucumber,
It is essential for you to load your plate with these low carb vegetables. You can eat as much as your stomach will accommodate. A diet based of mostly meat and vegetables contains all the fiber vitamins and minerals that your body needs to be healthy.
Fat Source
Olive Oil,
Coconut oil,
Avocado Oil,
Butter
Never be afraid to eat fat as trying to eat both low-carb and low-fat at the same time is poised for failure. You might feel miserable and abandon the plan
You should prepare each meal with the following: Protein source, a fat source, and low-carb vegetables. This will significantly lower your hunger levels. You will not need to rigorous exercise with this diet plan.
I would love to hear from you. You may leave your comment in the comment section below. I will reply to you in a short time.