Herbalife: Does it Work for Weight Loss?
Herbalife: Does it Work for Weight Loss?
In this review, I want to share the role Herbalife supplement plays in the weight loss process.  First to get started on a weight loss plan you will need to contact one of their distributors Online or at their retail health store.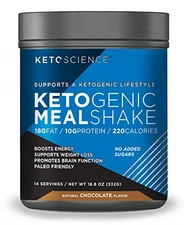 Ensure to ask a question about the product benefit and weight loss management. One thing that is necessary, you might want to be assured of the price before you start on this program.
The Herbalife products are expensive it might not be a good idea to start not knowing if you can continue to see the result. You should be clear on all the information about the product before you buy it.
Although the Herbalife diet is designed to help you lose weight by reducing your calorie intake, it will not prove beneficial if you cannot keep up with the program.
As you decide to reduce calories with meal replacement shakes and boost your metabolism with supplements. You must be informed of the duration of time for the diet exercise. If your budget can maintain the cost.
Otherwise, you will be wasting your time and money. While I had not seen any study release on the shakes and supplements.
There are many people who have spoken of the benefits that they have gained in weight loss by consuming the Herbalife Shakes and Supplements.
One thing they all are saying for sure is that the price of the products is back braking. The shakes some people said is mixed with none fat milk to boost its taste and is consumed for one year for best results. I might not have possessed the required amount of patience a person who desires to lose weight possessed. But I think one year is far too long a time for me to see a positive result for my money.
While the claim is made that the weight loss product may have prevented weight gain for several years, I could not vogue on that claim.
However, I knew a woman who had a weight of over three hundred eighty pounds whose life had turned into a nightmare for her, as she was a target for gimmick everywhere she turns.
She could no longer find fitting clothes in stores neither would any Taylor sew for her.  She had to buy fabric and join into a bag then ensure to make four holes in the bag to accommodate her head and hands to get it to cover her body.

Among some other things, this caused her to lose her job. She became a burden to her family who was not so supportive of her. She said she almost lost her mind. She wakes early in the mornings to walk away from the area being in embarrassment.
No public transportation would carry her.  However, she knew where a retaining wall was along the roadway that the limbs of a huge Gwangu tree spread over above the wall.
There she sat on the wall daily crying. During this time, somebody introduced the Herbalife Supplement Shake to her. It was a miracle in her life that she believes it works like magic in her body.
Read About some Super Food that helps in Weight Loss
Not seeing her for a while I believe she was dead. My belief about her, however, makes me so wrong. The next time I saw her I did not recognize it was her. She was returning from a vacation abroad.
She was looking twenty-five years younger. And wearing an elegant designer dress. She said her weight had reduced from over three hundred eighty pounds to one hundred sixty pounds
She is of a tall figure with a gorgeous shape and a beautiful face she looks then like a real woman. I am not certain of how long she nourishes herself with Herbalife weight loss Supplement Shakes.
One thing I know is that it works wonders for her figure. I am sure that some of those people who add to her misery must be wearing much gilt now that her life has been turned around.
I can say that while the Herbalife Weight Loss Supplements Shakes might not be for those on a low income it will work for those whose income is within reach of its high price.
As I searched to find out the ingredients that combine these Herbalife weight loss products. I found some names like: 'Formula 2 Multivitamin': A Saturated Multivitamin with several minerals for general nutrition.
For me, this is not a good enough presentation. What are the Vitamins? What are Minerals? Those questions I would need answers to before I could decide to take the product.
Take a keen look at these and compare them with the above: 'Formula 3 Cell Activator': A supplement with Alpha-Lipoic Acid, Aloe Vera, Pomegranate, Rhodiola, Pine Bark and Resveratrol that claims to support nutrition absorption, metabolism, and mitochondrial health.
'Herbal Tea Concentrate': a powdered drink mix with tea extracts and caffeine that is meant to provide extra energy and antioxidant support.

'Total Control': a supplement containing Caffeine, Ginger, three kinds of tea (Green, Black, and oolong) and Pomegranate rind that claims to boost energy.
'Cell-u-loss': A supplement containing Electrolytes, Corn Silk Extract, Parsley, Dandelion, and Asparagus Root that is meant to reduce water retention.
'Snack Defense': A supplement containing Protease Enzymes, which are said to improve protein digestion.
These supplements contain many nutritious ingredients that can help boost energy, metabolism and weight loss, there is no scientific backup to prove their effectiveness.
While the woman I mentioned above is a living testimony to the effectiveness of the Herbalife weight loss supplement and Shakes; the theory is all in layman terms.
Meaning that these supplements are not regulated by WHO for quality and purity, an establish evidence that there is no guarantee that they contain the advertised ingredients. However, these replacement shakes
Used in the Herbalife diet can prove attractive to some busy people who might not have the time to cook their own meals. Some shakes are Soy-based which might be good for your heart health.
As the protein Isolate can lower high cholesterol reducing the risk of heart disease and stroke.
I am Dorcas. If you find my review helpful, please feel free to leave your comment in the comment section below.
Please share.