Nutrition and Health Benefits of Hibiscus
Nutrition and Health Benefits of Hibiscus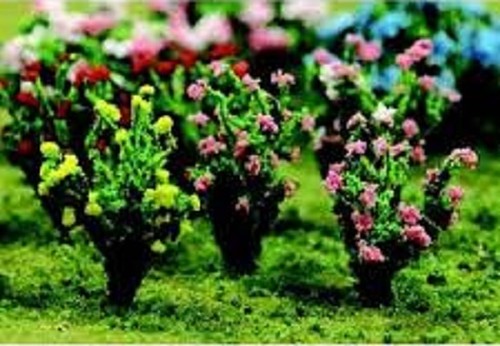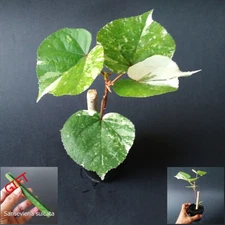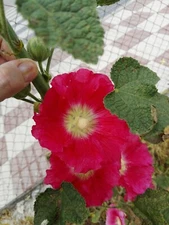 Hibiscus is a versatile plant that sports many beautiful colours about two hundred colours to enhance your eyes.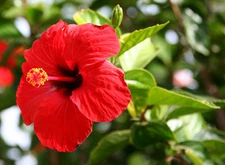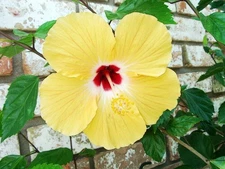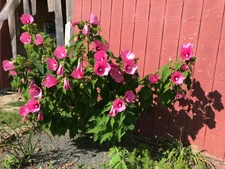 Hibiscus as many other flowering shrubs are used in the making of herbal and ayurvedic medicines. Ayurvedic used hibiscus roots leaves and flowers to cure headaches, swelling, menstrual cramps, colds, venereal disease. Also, like hair care, to encourage short term infertility and stimulate menstruation. Hibiscus is also a laxative. People use hibiscus flower to make chutneys, soups, and curries.
Improve Health
Research shows that hibiscus can lower cholesterol levels. The clogging of the artery is a sign of heart disease. However, a study taken on the animal has shown hibiscus flower extracts taken orally have significantly lower cholesterol levels by as much as twenty-two per cent. As also increases the levels of HDL cholesterol. It is believed to be the present of Saponins in hibiscus that bind cholesterol and prevent its absorption into the body.
Weight Loss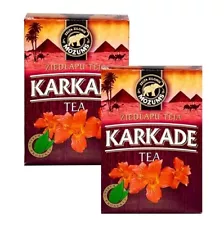 Hibiscus plays an important role in weight loss, with its loads of nutrients, that are needful for the body's health such as flavonoids, and various minerals, hibiscus lowers the body's absorption of fats and carbohydrates. That, in turn, can make you lose weight. Hibiscus also contains a high concentration of antioxidants that aid in weight loss by boosting metabolism. Hibiscus is diuretic in nature, the herb helps shed water weight.
Can treat depression
Some key polyphenols found within the hibiscus plant that has been proven to display a protective effect on the brain. At the same time increasing blood flow to the brain. As a result, taking hibiscus as a supplement has been proven to improve mood and reduce depressive symptoms.
The research is in its early stages, it has suggested that hibiscus flowers may offer a natural addition to some of the more traditional depression treatments while also acting as a potent mood enhancer.
Cures Fever, colds, and Constipation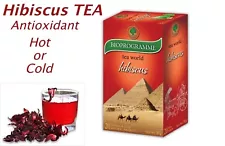 Way back in ancients' times, hibiscus has been used in different parts of the world cultures as a remedy for treating various health dysfunctions. The Egyptians use of the hibiscus herb was for treating heart and nerves diseases and lowering the body temperature.
They used it best as a diuretic. Because of the cooling effect of hibiscus tea, some other African countries use hibiscus to treat fever patients. Some parts of the plant are used in the treatment of Cold symptoms constipation and liver disease.
The hibiscus flowers are known as a healthy medicinal flower and are also used in the treatment of menopause. The juice made from the leaves can treat wounds. Healing wounds is one of hibiscus most popular benefits around the world.
Lower Blood Sugar
If you are worried about your blood sugar levels, hibiscus tea is a great option. High blood sugar can negatively affect the functioning of your eye's nerves and kidneys. Also, increase your chance of getting heart disease. However, research has found that taking hibiscus flower extract orally for twenty-one days reduced blood sugar level by forty-six per cent.
Boosts Immune System
Your immune system is the body's defence against many sorts of diseases. The research found that hibiscus flowers may encourage cells which fight infections. You can strengthen your immune system by taking a cup of hibiscus tea regularly.
Boosts Liver Health
According to research; hibiscus can promote your liver health and keep it working efficiently.
Prevent Skin Cancer.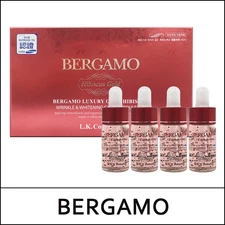 It is a fact that exposure to the ultra-violet rays of the sun can have a harmful effect on some people's skin which sometimes boils down to skin Cancer. We have found out, however, that Hibiscus might have a protective effect to the skin against the sun ultra-violet rays.
Researchers have suggested that topical application of hibiscus extracts before exposure to the ultra-violet rays of the sun and toxic chemical benzoyl peroxide was to restore partial levels of protective enzymes which prevent cellular damage.
Hair health
The crushed leaves of hibiscus have been used as a soapy paste to clean hair. It strengthens hair and enhances healthy hair growth. Scientific studies have also found that hibiscus extracts promote hair growth.
Shampoo your hair with hibiscus leaves extracts to get a thick beautiful tress of hair. Why? Hibiscus plant consists of a considerable amount of vitamin C and minerals. Polyphenol compounds in the leaves of the hibiscus plant have been known to contain anti-inflammatory properties.
The flowers are known to cure ailments such as hair loss, cough, and greying of the hair. For natural treatment with hibiscus, the dry flowers are ground to powder, mixed with water and apply to the scalp. Being rich in Vitamin A and C as well as with amino acids, hibiscus helps to combat hair loss and enhance hair growth. Hibiscus also cures dandruff, prevents split ends and prevents premature greying.
Treats Head Lice
It is amazing to know that hair loss due to thyroid issues can be prevented by daily consumption of hibiscus tea and applying the smooth past of hibiscus leaver to the scalp regularly.  Parts of the hibiscus plant can stimulate the production of blood to ensure that vital nutrients reach the hair follicles thus prevents premature greying.
Tradition benefits of Hibiscus
The world over people of different culture uses the herbs of the land for medicine internal and external, as well as foods. By doing so the use of the herb has become a traditional practice.
Hibiscus rosa-sinensis is used for various ailments in traditional medicine. Rosa-Sinensis has been known to possess anti-estrogenic, anti-implantation, abortifacient, antipyretic, antispasmodic, CNS depressant, hypotensive, anti-spermatogenic, embryotoxic, hypothermic, insect attractant, analgesic, antifungal and anti-inflammatory properties.
The flower buds' ground into a paste is applied as a poultice to boil cancerous swellings and mumps in the Philippines. So as in some other parts of the civilized world where the home remedy is convenient to use.
Chines and Indian Women
Chines and Indian women used to use the juice from the petals for blackening their eyebrows. The dying of the eyebrows is modernized where the juice from hibiscus petals is added to some other blended dyes for the same purpose.
A decoction of flowers has been used as an expectorant in bronchitis. Asthma and coughs and colds.
Flower infusion after a night's exposure to due may be used for gonorrhoea.
Chines and Annamese use the flowers against paralysis and dysmenorrhea.
A decoction of the flowers has been reported effective for coughs.
The red flowers are supposed to regulate menstruation and said to have caused abortion and are also used in Indonesia for sprue.
In India, the flower fried in ghee, are given in menorrhagia.
The dark red petals are used in the form of a mucilaginous infusion in ardour-urine, strangury. Cystitis and other irritable conditions of the Genito-urinary tract.
Infusion is also a refrigerant drink in fevers and a demulcent in coughs.
Hair Growth
Oil made by mixing the juice of the fresh petals with olive oil in equal proportions and boiling is useful as a stimulating application for growth and hair colour improvement.
The buds of leaves and flowers crushed and applied to swell externally, and the same mixture with lime hastens the maturation of tumours in the Philippines.
Treats STDs
The flowers leave roots and barks in decoction are used as an emollient. In India, the seeds crushed into a pulp and mixed with water were used effectively for gonorrhoea.
A decoction of the leaves has been used as a lotion for fevers and an infusion or a poultice of the leaves for headache in Malaysia and the Caribbean.
The leaves have been used for boils in the Caribbean. As in Indonesia, it was very common to poultice swellings with the leaves. Extract from the leaves is added to some other herbs extract for a more modern remedy production
Used by Traditional Midwives
Midwives applied the mucilage during labour, at the same time giving draughts of the juice from the leaves. Juice from the leaves along with that of Vernonia cinereal is used by midwives to stimulate the expulsion of the afterbirth.
Hibiscus leaves are used as an emollient, an anodyne and a gentle aperient in China. Extracts from the leaves are used to treat postpartum relapse sickness, sores, boils and inflammations in Samoa.
A decoction of the hibiscus root is used as internal medicine in Malaysia. A decoction from the root of the red and white flowering plants is a Kelantan antidote for poison.
A decoction is a known drunk for venereal diseases and fevers an infusion of the root is also used to treat glands in the neck.
An application of the root of the white-flowered plant was also used for carbuncles, a decoction being drunk at the same time While the root is regarded as valuable for coughs in India, Chinese and Annamae use the bark as an emmenagogue.
Hibiscus is Universal
There are many other valuable health benefits that one can gain from using hibiscus a whole remedy, if you are living in areas where the hibiscus plant is unavailable to you, you might to source it refined at some online source.
Decorative Fencing
Believe it or not, Hibiscus is an all-purpose shrub that once you know about its value you will want to have it near you. We used hibiscus as decorative fencing to the front of the yard. It enhances with such beauty of its deep green leaves and lushes' flowers.
House-holders plant the shrub as fencing allowing it to grow to the desired fence height. By stretching two cables or ropes and stick the bud of about one foot between the cables for the length of the fence about four inches apart as the buds grow.
To another foot, the cables would be removed upward to direct a straight growth until the hibiscus reaches the desired height the top would be trimmed as also any strayed branch. When fully grown the fence is most beautiful.
You may leave a comment in the comment section below. Please share.