Health and Nutrition Article
Health and Nutrition Article
Cassava
Hello everyone! Today I am excited to share with you some fantastic benefits that I have gained by eating some healthy foods while I exercised every day to reduce my belly fat.
In this post, I will be giving you some information about one food that I and some of my friends have gained so many benefits from, to provide you with all the relevant information I might need to write a chain of post about the named benefits.
Food
Cassava Manioc, Mandioca, Tapioca, and Yuca. All these names are the same food I know as Cassava. The Scientific name is MenihotLesculenta (Crentz). These many names might not mean much. Please continue to read.
I know two types of cassava, which are the Bitter Cassava, and the Sweet Cassava. The bitter Cassava is an authoritative source for Weight Loss, and It is more delicious to the taste, It has a longer shelf life. And among other things, there are more benefits in the starch.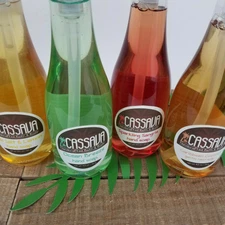 However, because of its bitterness, the bitter Cassava cannot reap, peel and cook for a meal. Neither can the juice extracted brewed as wine. The bitter cassava is poisonous while the bitter Juice is in it.
The leaves of the bitter Cassava is used to scare away ants and some other insects. Thus we do not boil the bitter cassava leaves to eat for the cure of any ailment.
The bitter Cassava leaves are boiled and crush when cooled with a few drops of olive oil or Canadian Healing oil apply the paste to the wounds and biles, for quick relieve. The flesh of the bitter Cassava is best without the juice.
To extract the juice The tuber is peeled and cut into the manageable portion to process by a grater. Once you remove the liquid, you can bake the cassava on stovetop into a frying pan or Dutch pot into Bammy.
This delicacy is excellent when served with fried or steamed fish. The dry grate can be groned into flour. After many days or weeks, the bitter cassava Bammy can be heated to regain its moisture and delicious taste, unlike the sweet Cassava which is most popular.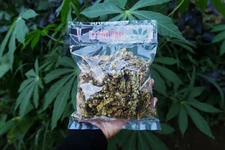 If you have the Bitter Cassava bammy and fruit juice for breakfast, you will not be hungry throughout the day, and you will need only water. Thus The Bitter Cassava Bammy is an excellent weight loss enhancer.
Cassava is one of the foods that contain many medicinal properties. To include some vitamins that fight cancer. Such as The B Complex Group of vitamins. Folates, Thiamin, Pyridoxine, Vitamin 6 Riboflavin, and Pantothenic Acid.
Cassava is among the chief source of some essential Minerals like Magnesium, Zinc, Iron, Manganese, and Copper. One of the best Flour is that of the Bitter Cassava Tuber.
Sweet Cassava
As in other roots and tubers, Cassava is also free from gluten. Thus it starches in some food preparation for Celiac disease patients.  The young tender Sweet Casava leaves prove a good source of dietary proteins and Vitamin K.
Vitamin K plays a pivotal roll in bone strengthing, by stimulating osteoblastic cells activity in the bones. Vitamin K also has proven roll in the treatment of Alzheimer's disease patients by limiting neuronal damage in the brain. Follow the link to read more:
Sweet Cassava caries some valuable B complex group of vitamin such as Folates, Thiamin, Pyridoxine. Vitamin B-6, Riboflavin, and Pantothenic Acid. Like the Bitter Cassava; Sweet Cassava is among the chief source of essential minerals.
Such as Copper, Zinc, Iron, Manganese, Magnesium, and potassium. Potassium is an essential component of cell and body fluid that help to regulate blood pressure and heart rate.
Cassava tuber is available throughout the year in markets and supermarkets. However, for homemakers who are not acquainted with the tuber, you will not see the bitter Cassava tuber in the Markets or Supermarkets even though it looks similar to the Sweet Cassava.
However, you might find the products from bitter Cassava on the shelves. The high starch content in the sweet Cassava prevents it from long lasting without being waxed for the market.
You should observe the broken ends of the Tuber to ensure that its creamy colour is not changed before you buy. Also if there are blemishes and soft spots on the waxed shiny tuber do not buy.
How to Cook
To cook cassava, Cut the Tuber into manageable sizes that you can hold in your hand to peel. Peel in a circle starts at one end as you would peel an orange. Wash the peeled flesh into cold water cut into a size that you wish to cook. Place into a pot with hot water add salt as desired. Cover.
Allow boiling until tender. Turn off flame. If you are eating Cassava as a treatment for any disease, you should save the water that you cook the cassava into, use it to blend some vegetable or as tea or in your soup.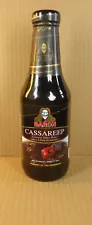 If you are using Sweet Cassava to bake Bammy, Bake it once you remove the juice or it won't cook as bammy. You would need to add some other ingredients to bake it into cake or pudding.
However, you can source Bammy at your supermarkets, Jamaica export Bammy to many countries in the world. Cassava is a staple that also processed into flour, as also PanCake. Cassava Flour is used to make Bread Cookies and many other snacks that the Wheat Flour makes.
Treats Headache
Now that you know how to prepare Cassava. Let me inform you of one or two more benefits of Cassava. Some of us often suffer from headache, and it is a fact that some head Pain feels like dying. I am uncertain if it is on the shelves.
So for those of you who are suffering from headache if there is a way that you can source the leaves you can cook the Tuber also the leaves of the Cassava separately.
When cooled blend both together in your blender You can add a little sugar or milk to get it more delicious, drink twice daily until your headache is no more. Cassava can help you to overcome your head Pain.
Good For the Eyes
Cassava is rich in vitamin A and Compounds such as Bakarotennya that improves the health of the eyes and in future prevents blindness or poor eyesight. These are just a few of the benefits of Cassava. More will come in future posts. I am Dorcas. I want to hear from you. Please share your comment in the comment section below.