Health And Nutrition Facts
Some Facts About Health And Nutrition
Some of the facts about health and nutrition that we will be sharing in this review today will be about how we look at Nutrition. We will share the understanding that there can be no healthy person on the planet without Nutrition.
We will also be looking at some Foods that can be as highly Nutritious foods. Take for an example Broccoli. It is high in many Nutrients It has Fiber enough for the day in each serving. Broccoli contains vitamin C, Vitamin K, Iron and potassium.
Broccoli contains more Protin than many other vegetables that contain Protein. Broccoli is generally delicious both cooked and uncooked. However, gentle steaming Broccoli gives you the most health benefits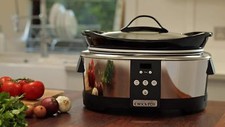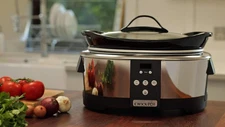 Crock-Pot SCCPBPP605 – Pot slow cooking digital 5,7 L Oven dishwasher
 Broccoli
Broccoli is an edible green vegetable plant in the Cabbage family. It has a sizeable flowing head which contains a lot of its nutrients, as a vegetable Broccoli is the English Translation of the Italian word which is the Plural Broccolo, meaning: The flowing Crest of a Cabbage. The word Broccoli is also the diminutive form of Brocco, which means small Nail or spout.
Broccoli is a reliable source of Folate or Folic Acid. It builds Collagen, which produces body tissue and Bone also help in the healing of cuts and wounds. Vitamin C The powerful Antioxidant protects the body from damaging free radicals.
Because of Broccoli's nutritional makeup, it is talking about as one of the healthiest vegetables. The Superfood is packed with Fiber, Antioxidant to fight Cancer, and Vitamin C to aid in Iron absorption.
The Stem of Broccoli contains more Calcium, Iron, and Vitamin C than the remaining parts of the vegetable does. However, The round dark green flowing piece of the Broccoli contains more vitamin A than any other parts of the  Broccoli.
Broccoli Is Good For You
Broccoli is a Superfood that is exceptionally nutritious and beneficial to all who consume the vegetable; It contain a host of nutrients that are likely to reduce the risk of Cancer, It helps in menopause as also help to guard against many common ailments that would attack the body.
Because Broccoli is low in calories and high in fibre, and minerals which offer numerous health benefits Broccoli is a chosen part of a healthy diet for many people of the world.
Why is Broccoli Among The healthiest Vegetables?
Because Broccoli is from a highly Nutritious family, which is the  Cruciferous Vegetable family to include: Cauliflower, Bok Choy, Kale, Brussels Sprouts, Cabbage, Collards Greens, Rutabaga, and Turnips it is undoubtedly one of the healthiest vegetables to consume daily.
Broccoli is rich with the following: Zeaxanthin, Carotenoids Lutein, Beta Carotene, and some other powerful antioxidant. And a high level of Calcium and Vitamin K which are both profitable for bone health and prevention of osteoporosis.
Should I Eat Broccoli Stalks
Yes; you should eat Broccoli Stalks. If you throw away the stalks, you would be doing yourself and your family a great injustice. When you chop Broccoli into bite-sized the florets are appealing, however, without the stems, you will be missing out on essential vitamins and nutrients.
The Broccoli stalks are edible and nutritious by themselves as well as when served with the total Broccoli. Broccoli florets and stems are similar in their nutrients content; they are both essential parts of Broccoli to include in your meal of Broccoli. The vitamin B Minerals and fiber are identical in the amount in both parts of the Broccoli.
Weight Loss
Broccoli is connected with a significant amount of weight loss, Eating high Fiber low Glycemic foods such as Brussels Sprouts and Broccoli was with weight loss compared to foods with a higher glycemic intake that are low in fiber.
Source Of Broccoli
The vegetable is common in some countries Where a Broccoli Farmer cultivates many acres/hectares of Broccoli. Which at maturity is harvested package and transported to many retail markets.
While in small states and Islands it might be cultivated in a smaller scale, the level of consumption by the citizens will give rise to more extensive cultivation.
(A word for you). Broccoli turns brown, not many days after reaping in warm weather. By all account, it is advisable for you to consume vegetables while they are fresh and looking healthy.  You can eat Broccoli in many different ways.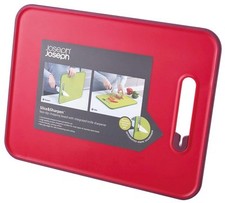 Some consumers will blend the vegetable into liquid form for consumption. Vegetarians slice the Broccoli Raw into thin slices for their Salads while some will cook the Broccoli on low heat in a slow cooker.
Whichever way you chose to consume the vegetable Broccoli is a great tasting rich, nutritious vegetable, one that offers a lot of benefits to the body.
Who Should Eat Broccoli?
Broccoli is one of the vegetables that can be served to every member of the family, to enhance their Nutritional intake. There are so many benefits in the plant that it would be unfair to leave out any member of the family when serving.
I serve Broccoli to my baby after three months old, in liquid form because I found it to be an essential nutritious meal that one should indulge in taking even twice per week.
I serve the vegetable to all members of my family, and I notice something that is significant about my family, is that everyone skin looks super healthy and even when we grow older each day.
Members of my family do not seem to be growing old. All of the older females in my family have this testimony that they shared with us the younger ones. That menopause for them was as healthy as they could ever want it to be.
As they experienced their Cycle cutting from five days to four to three to two down to one day and then it stops! No more menstrual periods for them to encounter. Neither was there any stressful moments during these declining days of their menstrual cycle.
If you ask me about nutritional health benefits, I could not leave out telling you about the powerful superfood, Broccoli. If you have an experience with Broccoli that I have not mentioned in this review, Please feel free to share it with us in the comment section below. We will reply to you. Thanks much.