Health and Nutrition Benefit of Purslane
Health and Nutrition Benefit of Purslane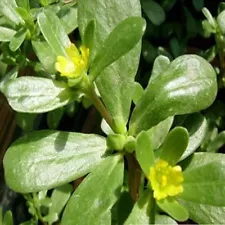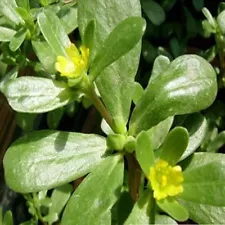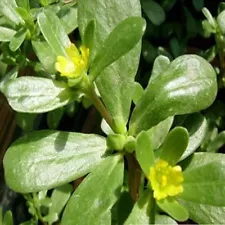 Purslane is a weed that gives a great taste treat. Purslane comes like an unwelcome guest for most of us to as we found the weed in our yards and garden that we never plant. Purslane (Portulaca Oleracea) is one of those weeds that will grow in areas where people often traverse it could be growing in your front yard and garden even now.
Purslane could be native to Persia and India however the edible plant has been found in all areas of the world. Many nations use purslane as food even before they knew of its powerful medicinal qualities.
The purslane succulent fleshy stem leaves and Yellow flowers resemble baby jade plants. From one main root, the stems branch out flat on the ground forming large mats with leaves.
Purslane is said to be related to Rose Moss, Portulaca grandiflora, it is not so weedy after all. It is said that the purslane seeds stay in the soil for as long as forty years which could be the reason for its none extinction.
Purslane is an all year round plant that is not easy to control as it has a persistent life that fights week killers, weeding without further destructive force might only prove as a relocate to purslane as it continues to thrive even when uprooted.



To kill the plant, ensure that the under root is turn up to face the sun and no part of the plant is in contact with soil surface. With this information being given, why would anyone who knows the benefit of this miracle plant wants to extinguish it in the first place?
Although it has bright yellow flowers, it is not one of the most attractive looking plants to have in the front of the yard or in your garden. Purslane will grow anywhere fertile soil exists.
Once you and I know its benefits we will add some care to its existence and encourage its presence by giving some amount of care to the plant. The plant is very drought resistance due to its succulent characteristic however, if you cover Purslane by mulching you could prevent its growth until the mulching rot and ware away.
You can treat Purslane as a cultivated plant to get the best quality in growth as the cultivated purslane is more protected they will appear fresher and eye-catching more appealing for the table even without the bright yellow flowers.
Purslane should be eaten cooked, steamed, stir-fried or pureed. It might get slimy if overcooked. Purslane proves best to me when blended into juice with some other green vegetables or herbs.
However, the health benefits of purslane in enormous it is a standalone giant in medicines. Purslane contains a vase amount of fiber, vitamin A, Vitamin C, and vitamin B, Iron, magnesium, manganese, Potassium, Calcium, and copper, minerals and antioxidants.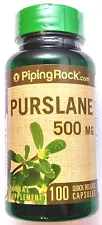 With all these properties Purslane protects the heart's health, strengthens bones, prevents cancer, helps digestion, rejuvenates the skin, strengthens the immune system, suppresses some digestive diseases and supports child development.
Purslane contains omega 3 fatty acid thus it allows those who do not consume fish to obtain omega 3 fatty acid from eating its fresh lushes purple stem and green leaves.
You can reduce your risk of Cholesterol and poor blood circulation by making Purslane part of your regular diet. The potassium reduces the tension in the blood that could cause heart attack and stroke.
Boost Blood circulation
Copper and Iron in Purslane help in the production of red blood cells which is needed to improve blood circulation by aiding with oxygen that will increase the healing rate of cells and organs. Iron and copper also improve hair growth.
Purslane works in the prevention of constipation as it relaxes the digestive system and cures stomach ulcers. The Vitamin A in purslane fights against hemorrhoids and protects the mucous membranes. Vitamin A and C found in purslane acts as antioxidants and fights oral and lung cancer.
Protects cardiovascular health
Purslane contains high amounts of alpha-linolenic acids (ALA) an omega -3 fatty acid which is found in vegetables as well as small amounts of EPA and DHA, an omega 3 fatty acids which is more commonly found in fish.
This essential fatty acid plays an important role in the maintenance of heart health; it can lower cholesterol, regulate blood pressure and decrease the risk of heart attack and stroke.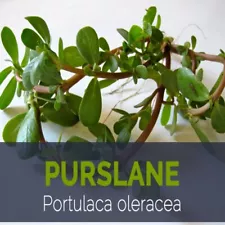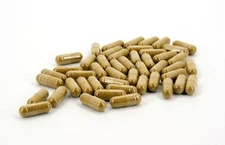 Omega 3-fatty acids are also useful in the treatment of preventing depression and is also useful in aid and enrich brain health.
Accelerates blood circulation
Helps in some digestive system disease treatment
Prevents cancer
Strengthen bones
Increase vision
Balances blood sugar
Purslane seed has been evaluated in type two diabetes by eight weeks' significant improvements in serum insulin and triglycerides were noticed as well as improvements in liver function tests.
There was also a twelve weeks' evaluation test done with type two diabetes test in a clinical trial; the effectiveness of purslane extracts in achieving glucose control in adults with type two diabetes.
The dose met the criteria as food and was in line with the recommended dosage of ten to thirty grams per day. Improvement was seen overall in glucose control.
AS a component of medical nutrition therapy for patients with type one and type two diabetes, the American Diabetes Association Standards of care (2014) recommend an increase in foods containing alpha-linoleic acid based on beneficial effects observed on a lipoprotein profile. Heart disease prevention and overall positive health in patients with diabetes.
Prevents anemia
Supports child developments
Helps in weight loss.
There is calcium, iron, magnesium, manganese, which are needed minerals to improve bone tissues and improve the process of bone healing in the body. Thus purslane protects bones against osteoporosis.
Increase vision
The vitamin A in purslane protects the eye and prevents yellow spot disease a macular degeneration and cataract formation by destroying free radicals caused by age-related diseases from eye cells. The benefits that one can derive from consuming purslane is unmatchable.
One only problem is that many folks who suffer from various diseases who could benefit from consuming purslane or its seed supplement do not know of its existence.
I am Dorcas. I want to hear from you. Please leave your comment below in the comment section. I will reply to you in short order. Remember to share.