Good Nutrition is one of the keys to a Healthy Life
Good Nutrition is one of the keys to a Healthy life
Because aging has to do with nutritional needs, the demand for nutrition will be greater when one reach fifty years older than in earlier years.
As there is a change in some hormone function, there will be developed in nutritional needs likewise. Because there are some different hormones in men than those in women.
Men Nutritional Needs Differ from Women
The nutritional needs of men are not the same as there is in women. It is the foods we eat that provides us with the necessary nutrients that gives energy to the average man and woman.
Both women and men need to eat dairy, fish, meat, nuts, and beans to ensure protein in the body. So as their body needs healthy fats, and oils, whole grains, vitamin, minerals and water to maintain needed carbohydrates.
Eating moderate amounts of these foods can assist in preventing some chronic disease, such as osteoporosis, high blood pressure, heart disease, diabetes, and some kinds of cancer.
Life Starts Change at Age Fifty
As you develop to about fifty years of age, consider yourself as one who has completed one half of life's century. You now take the downward stride on the other side of life's journey.
You should now become mindful of the foods you eat and drink. Ensure to take healthy foods into your stomach. Be health conscious, eat wisely. You cannot control your life, but you can control your health, by eating the correct nutrients.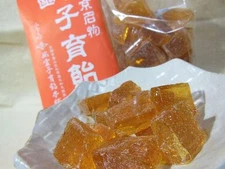 Use less salt in your food, ensure to eat less fried and baked foods, if any at all. Choose your fruits carefully, some fruits are extremely sweet, and because of the amount of sugar they contain, they are not healthy for the aging person to consume. These extra sweet fruits are mostly found in the Tropics.
Time to Watch Your Nutrition
Once your age reaches fifty years, you should ensure to get the correct nutrients in your meals such as Calcium, dairy, fiber, vitamin A and vitamin C. Always remember to consult your Doctor for advice about nutrition as you get older.
People differ in their nutritional needs as after fifty years. If you have diabetes, you will need to monitor your carbohydrates and calorie intake. High blood pressure patience should avoid taking sodium, more than the other nutrients.
You and I know that the calories in fruits are healthier than the calories in cakes. So as the calories in whole grain is healthier than that in a candy. Sodium will be a concern for both men and women, after fifty years.
While a little sodium is good for your nerve health, excess sodium encourages your body to retain fluid. Which is giving energy to high blood pressure, heart disease and stroke. Women over fifty years and post-menopausal women, bones lose calcium resulting in osteoporosis.
Nutrition rich foods, contain lots of vitamin and minerals with just a few calories. They are low in sugar, starch, sodium, and bad fats.
Some Vitamins are Essential at This Age
The body needs Vitamins and minerals known as: micro-nutrients. They nourish and keeps the body healthy. And reduce the risk of chronic diseases.
You might not find it necessary to do your family, friends, or neighbours, a favour in all your life. However, you need to do yourself this favour.
Ensure to feed the needful nutrients to your body, to enhance your nutrition level. Nobody can do this for you. It is all your responsibility, to take the best care of yourself. That includes your nutrition.
You should not take my advice lightly; it is the over fifty years' old that suffer most from common diseases, such as high blood pressure, diabetes, high cholesterol, poor circulation, and stroke, Glaucoma and cataract, etc.
You should find it easier to fix a problem before the problem fixed yourself. Not many people who developed any of the above mentioned diseases are able to have them reversed.
While they would want to reverse a disease, they might not find the resources to take the action. As well as, they might not even know there is a chance to reverse.
One disease Breads Another
I had not known of any person who had fallen victim to any one of these diseases who had not later acquire some other diseases. Ensure the right nutrition to prevent entry of the first diseases into your body.
By so doing you can stop all disease from getting a hold on you. Lifestyle habits have a lot to do with healthy and unhealthy living. Your nutrition, has a say in your health and wellness. You have reached age fifty stretch- hold, you now have to think and eat differently.
If you observe your figure in a mirror, you will see that your body curves start to take a different shape. That tells that your life, takes a new route that demand drastic lifestyle changes, to stay healthy and strong.
What are the food properties that you are included in your diet? Do you consider taking less carbohydrates, and unhealthy fats? Now that you are over fifty years old, are you having numbness in your fingers and hand?
Consult With Your Doctor
If so, what steps have you taken? Have you discussed it with your Doctor, or do you take lightly and keep it to yourself? The old saying says, 'a stitch in time saves nine' I would have a discussion with my Doctor at the first sign of numbness in my fingers and hand.
And so should you. Do your feet become uncomfortable in your shoes these last days? Are you feeling sharp knifing pain in the bottom of your foot heal? If so, what have you done about it?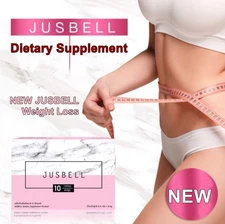 Are you keeping the issues to yourself and call it ageing, as you consider to buy yourself a wheelchair? No, that is the wrong move! You need to get confirmation from the professional. Your Doctor!
Even when your Doctor might not suggest a diet change, you will get knowledge of what's new is happening in your body, who and what your body's new guest is, then you will be able to take the necessary step to fight the enemy that your poor nutrition cause to access your body.
I am Dorcas. I would love to hear what you think about this article. Please leave your thoughts in the comment section below I will reply to you as soon as possible. Remember to share.