Blender Nutrition and Sour Sop
 Blender Nutrition and Sour Sop
How do the three phases off together? What do they have in common that can prove beneficial to the human body? Can they work as a theme? I will be sharing with you all valid readers, some known benefits that we get from the superfood Sour Sop.
We as human beings maintain a phobia called (I did not know), This phobia develops itself into a hurdle in our paths to good health. We are living in captivity well rooted in (I did not know).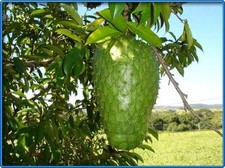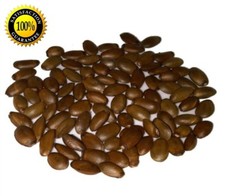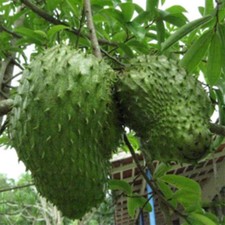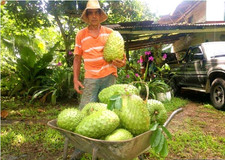 People, the most developed and organized organism on the planet suffers day in day out from the obstacle that we placed in our way, that continually prevents us from realizing the real benefits that are in the natural things that God made for our health and wellbeing.
We had wandered far from the fact that everything that God made he sustained. Therefore our sustenance was created alongside us to our reach. Sour Sop is one of the many Foods/medicine that God made available for us, but,(we did not know).
I am taking my time to unveil as much as I can remember about this Super Fruit, I called it "Doctor Sour Sop."  Some people know it as Guanabana,  Graviola,  Annona among other names.  Those who see the fruit and its value can endorse my findings. I remember as a child; My mother always gave me a mug of black tea made from: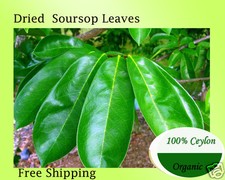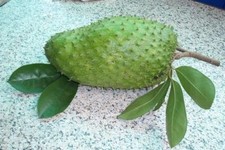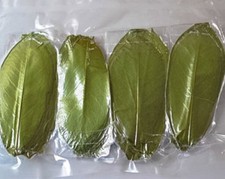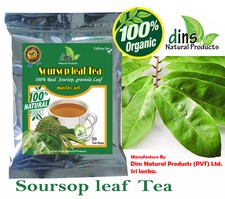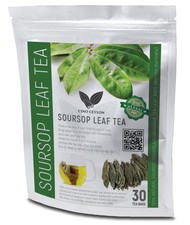 Buy it Now
Sour Sop leaves every now and again three days before the moon changes up until three days after the moon changes making the application seven days. She told me that it was to remove parasites (Round Worms) from my intestine.
Sour Sop is a member of the Annonaceae family it is common in the Americas and the Caribbean. Sour Sop is in many other parts of the world, where the fruit, as well as all other parts of the plant, is used in the nutrition building of people's mind and body.
The juice of Sour Sop is a welcome drink by almost all who taste the juice; there is always a desire for more. Those who add the use of Sour Sop to their nutrition are on good standing health-wise.  Because of the benefits that many people who knew about the fruit have derived from consuming the fruit as well as other parts of the plant.
They can give their honest report of what Nutrition proof there is about the Sour Sop from root to fruit. Sour Sop has proven a beneficial nutritional food/medicine for many life-threatening diseases and body ailments. High blood pressure, Cough and Cold, are among the many illnesses that Sour Sop have conquered.
It clears inflammatory congestion, Soothes irritation, Stimulates the growth of white blood cells, Fight and wins every type of Cancer, to name a few. For anyone plant to function as a warrior against so many of the bodies enemies and wins it got to be high in Nutrition.
You know I always throw away my SourSop Seeds; Before I knew of the value that is in the seeds. Now that I am aware of the wrong move I had made in throwing away the precious commodity I dump them no more. I put the skin and seeds to dry, toast the seeds in my toaster oven and Ground both seeds and bark in my Coffee Grinder.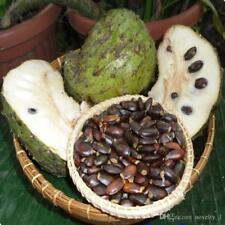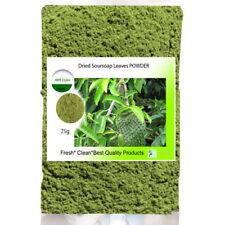 I grind them to powder for use in my diet. I cannot knowingly dump my Nutrition "Doctor" in the garbage bin and later on embrace some sickness or diseases. The root bark and blossoms of the Sour Sap are an excellent fit to repair the nervous system. If you consider yourself to be a product of creation, I advise you to make good use of things grown naturally for your consumption.

When you do not know, you cannot help being sick, but when you see, you are responsible for taking decisive action regarding your health. Two many people are dying from Cancer, while there are as many foods/medicine naturally made available to satisfy the stomach and cure all types of body dysfunction.
Delicious and Nutritious
Sour Sop is highly nutritious and delicious. The best way that I have Sour Sop Fruit is blending into juice. Before I go further; You should not add Lime juice to your Sour Sop Juice. I blend SourSap with Cow's Milk, Soy Milk, and Ginger. I run the liquid through a strainer after I combine, set it to chill in the Freezer for a few minutes then I serve, Delicious eh?
200 Capsules 100% Soursop Leaves Extract Oil Annona Muricala Guabana Graviola

I am not sick; I am healthy and full. You can too if you will do as I do. If you allow yourself to suffer from any ailment that SourSop could fix for you, it will be your fault. I have shown you many ways how you can use Nutrition and enhance your health by securing through the use of Sour Sop a "Robust Body and a Sound Mind."
You can no longer join the phobia (we did not Know). I have told you, I have shown you images of the commodity and informed you of where you can source the product. If Cancer or any of the other "come to kill us" eat out your life I have to help you it is time now for you to help yourself. There is much more about Sour Sop that I want to tell you But can you handle it all at once?
The top pharmaceutical companies are uncomfortable with the truth that people are hearing about Sour Sap or Graviola they are withholding vital information from the public about the fruit because they know when the sick society get the knowledge of the power in Nutrition that Graviola puts on the table. They will be using the fruit to save the lives of their loved ones and themselves.
They are fearful that their Chemotherapy that they are applying to Cancer patients who are still dying from Cancer will lose credibility if they tell the truth about the natural healing ability that comes with Sour Sop. Some of them even dear to say to you that Sour Sop is poisonous and warns you to keep clear of the fruit. All because of their selfishness.
The big pharmaceutical companies have refused to think, should the world's population die out from Cancer and the other killer diseases leaving them and their family only, in the big full world how would they feel when they awake in the mornings knowing that the only faces that they will see is their own in a mirror and it is a part of their doing why they can see their face only.-
Thank God, that won't happen. Sour Sop has gone abroad, the fruit and other parts of the plant are now popular on shelves all over the place. Online shoppers can buy Sour Sop as they please from eBay and Amazon and many other online retail stores.
There are many written facts about Muricala that is gone out to the Public so as many videos Sour Sop is no longer a secret  Food/Medicine it is now a leading Disease carrier whether pharmaceutical companies like it or not. hoped that I have helped you so far, The ball is now in your court it is time for you to take action. Please leave your questions and comment in the comment section below. I will reply to you.