In today's article, I will share my findings on some of the best selling Blenders that I have found on Macy's, Amazon, and Wallmart. I think this research will benefit many busy buyers who can come to my site and look through the collection to make a decision on which blender to buy due to quality performance and price. As they have the option to compare and contrast the different brands, that comes with testimonials from customers who have purchased and used the products.
Disclaimer
Throughout this article, there will be affiliate links if you click on any of these links and make a purchase I will get a commission at no cost to you, Happy reading.
Feel free to check out these links for some of my latest posts
Here we go:
(1) NutriBullet 12 piece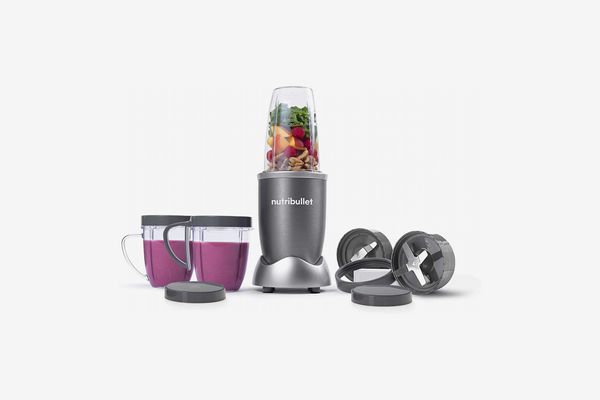 Wow! What can I say? This thing is a magical workhouse. I am impressed with the performance of this blender. To all those characters who are of a busy healthy lifestyle who advocate juicing, well, this blender is for you! The NutriBullet blender can wipe up a smoothie in no time.
It grinds up everything and secures all the nutrients. This product keeps all the fibre and expels anything that might not digest easily. Apart from juicing, users have found this helpful otherwise in the kitchen use. You can use NutriBullet to make your homemade Icecream, NutButtor, Hummus, Guacamole, Almond Milk, as also your favourite Sauce.
I saw a review that says: Making these things with your NutriBullet blender saves you time, because of its highspeed blending capabilities. As well as saves you time due to minimal cleanup. Easy cleanup is one aspect that many reviews have mentioned. One reviewer said: "what I love most about it show easy it is to clean, cleanup takes less than a minute".
(2)Blendtec Clissic 560 Speed Blender
This blender has seven speeds with a blender Jar that holds 48 ounces and a food processing bowl and 3 modest cups for food processing that includes a reversible slicing and shredding disc and a chopping blade. The blender is super easy to clean; All of its detachable parts are dishwasher friendly, and it has onboard cord storage for safety.
(3)Oster My Blender 250 watt Blender with Travel Sport Bottle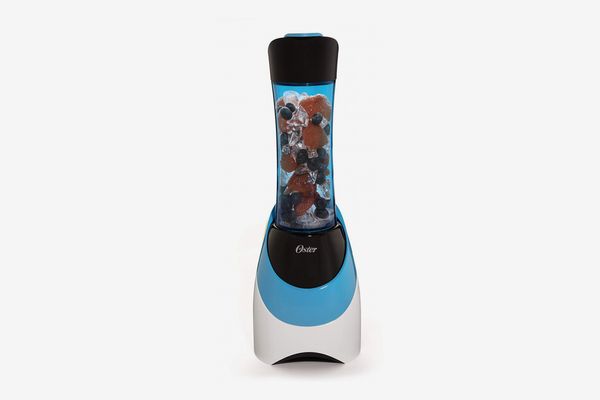 This Blender is fantastic! It will take the pressure off of me the thing is quick and easy to clean. Here is what one reviewer writes: " this blender is amazing for a small blender.
I was shocked to find that the blending quality was on par with my roommate's big fancy blender". There are many other reviewers who are impressed by what this small blender can do.
Here is what one writes: For this price range this personal blender packs a pretty decent punch". Adding that they have put it to the test, using frozen fruits, seeds, Ice and nut butter, and it did an amazing job blending each of the items".
Another one says: "it is quicker than my large blender and actually blends up Ice much better"no crumbs" Reviewers also appreciate how compact is this blender. "Small footprint' means it can stay on the counter.
One writes while and other notes: It blends Ice and small pieces of fruits and it is super convenient for my shakes while travelling". They say it is lightweight so not hard to packed.
(4)Magic Bullet Blender-BestSingle Serving Blender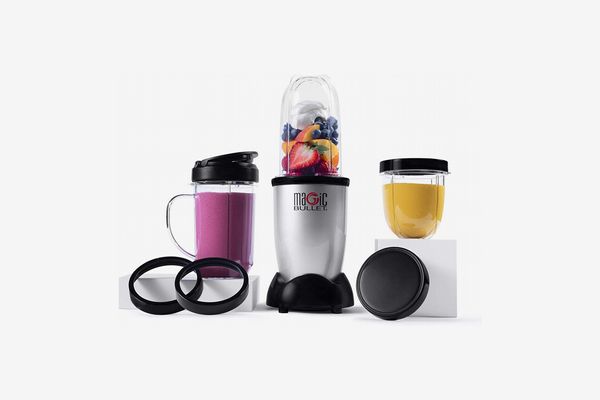 The Magic Bullet is similar to the best rated Nutri Bullet but it has fewer attachments and a slower motor. It is smaller in size, however, many who buys it say it is a bonus! Almost four hundred reviewers say the small cup size makes the blender easier to clean.
The smaller cups are the perfect size for my shakes, so there is less of a mess to clean up since I can drink it right out of the cup is in which it is blended. One writes while another says: Cleaning is really easy too because once you are done, you can Prince everything off the blade portion, clean it and set it to dry, and that's it!
The cup part washes like the rest of the dishes. As one user conclude though, "Blenders are good for large scale smoothies shops or for large families, but for single people and small families, the Magic Bullet is the most versatile investment you can get".
(5)Ninja Blender Countertop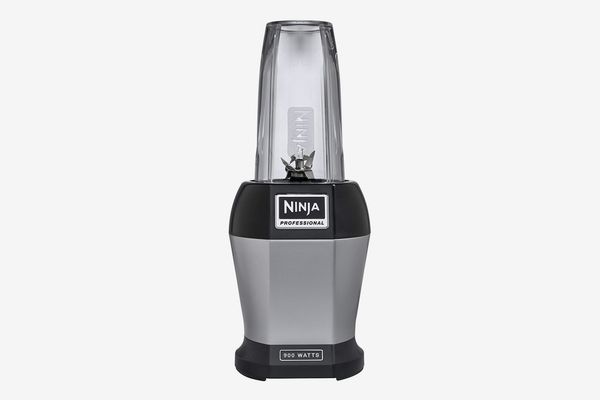 One believes that the Ninja Blender works similarly to the Magic Bullet and Nutri Bullet Blenders with no frills. A large number of reviewers have ranked this blender Five-Star because of its powerful single size. "For a small single server blender, this blender is a beast"!
Here is what one user has to say: I have used other brands in the past, and have been happy with them, but I didn't realize what I was missing. Other blenders would take several minutes or cycle to blend all my Ice for smoothies.
This blender works different, it not only crushes ever single piece of Ice but it does it in a few minutes! One even thinks it is more powerful than a full-size blender. "I thought I was making a compromise by using one with only a blade and button, but I was wrong. This 900-watt personal blender actually makes a smoother drink than the 1100 watt Ninja blender I have been using.
" And that power is why so large percentage of Five-Star reviewers use this blender for green juice and smoothies. Like one who says: "This one makes smoothies like no one's business, just grind up whatever I put in it, frozen, fresh veggies, greens, all one nice creamy smoothie".
(6)Best Blender for Juicing – Blendtec Total Classic Original Blender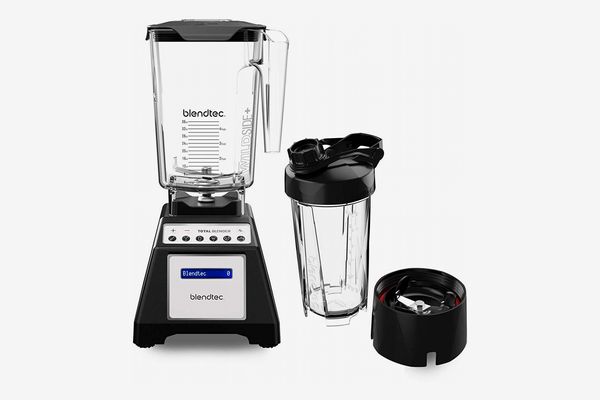 This is what one reviewer says: I can put anything in my blender, although many reviewers specifically like to use this blender to make green smoothies. This super blender completely micronizing my food so that it is readily available for my body to absorb into nutrition.
"Having previously had a problem digesting my food it would take me three years to chew what takes seconds with my blender!" Another says: "I think one of my favourite features is that you can use the whole fruit, and make whole fruit juice, then add its not really a juice as it still has all its fiber, as well as everything, left intact, it is more like a velvety smooth puree."
This blender is so powerful that a few farmer barristers even mention that its commercial grade. I worked at Starbuck for about twelve years, and not once did I saw a blender go out.
One says: we abused those things so badly: throwing pitchers in the sink, slamming the blade on the rinser seeing liquid seeping into the hosing. Some other users also call out this blender's durability, like one customer who says: the first one lasted about ten years with daily use.
(7) Best Blender with Temper
Vitamix 5200 Blender Professional Grade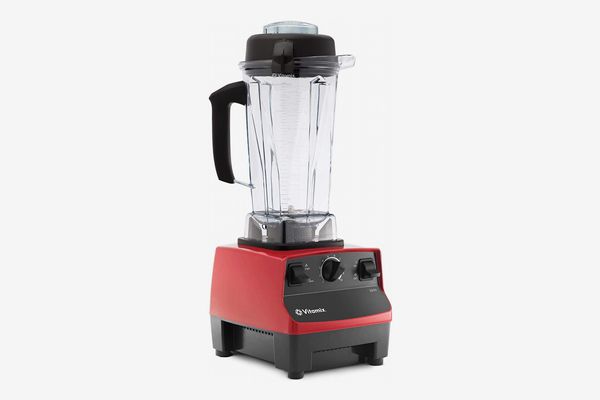 Here is what one Managing Editor has to say: "The Vitamix 5200 blender is way more powerful than I had imagined. It would handle any task I throw in it, and I am not the only one who think it is stronger than expected. She expressed; if Chuck Norris was reincarnated as a blender, this would be it!
One reviewer writes of this Vitamix: that it turns Ice into snow and can liquidity Diamonds. I am thrilled to finally own one and my expectations have been exceeded. Although not many reviewers have actually tested this on Diamonds hundreds of reviewers said the Vitamix 5200 works on just about everything else. "I need more than a Five-Star opinion here".
One ecstatic reviewer says: I have just made my first smoothie, and realized the ones I made before now were a joke compared to this. Everything including Spanish blended so perfectly, it is like sipping on tasty liquid velvet. Another one says: "Vitamix 5200 makes killer smoothies and juicing drinks".
Also said: I have made Humus, Salsa, Soup, Sherbet, Almond Butter, Rice Milk etc. The included temper is another highlight for many reviewers; the temper helps when pureeing think soup and the adjustable speed is handy in getting things moving and breaking apart without burping up.
(8)Best Blender with an extra-large container.
Ninja Professional Blender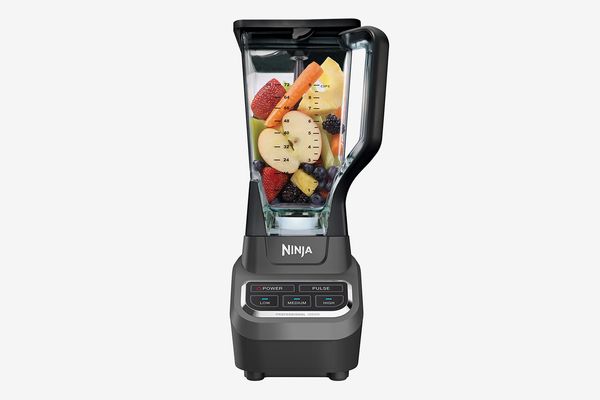 This design and construction is top-notch professional-grade, one reviewer believes that nothing the size and quality of this blender could ever come to the consumers recommended by professional chefs as a great blender for smoothies because it is super easy to use and to clean.
We have even coined it as a solid Vitamix alternative for how powerful yet efficient it is. Many reviewers give credit to its efficiency and the extra-large container. one customer says the size is perfect. Much bigger than other blenders I have owned before. And the Blade system is awesome!
Others praised the three blades design, and how well it blends. It blended everything; Avacado, Banana, Spinach, Blue Berries, Ice and other grass stuff in seconds. Another says: this powerhouse really knows how to cut chop and shred my fruits and veggies.
I mean this is no joke, it is a super-duper machine that puts a real spin on food I mean it will literally spin your Apples and Oranges so fast you would not know what hit you, one even says: they use it for compositing nothing, it fully purees a full carafe of eggplant peels, pepper inside and celery ends along with some water into u 8 consistency in thirty seconds.
(9)Best Fullsize Blender with To-Go Cups
Ninja Professional Counter Top Blender
More than one-third of five-star reviewers say they make the smoothie in this Ninja Blender, and most are impressed with the smooth result. I was getting tired of having lumps of frozen fruits to chew through in my smoothies, so I bought this baby to help with that issue.
Another customer says: of the old blender: "boy, let me tell you I did not know I could fall in love with a kitchen appliance. I use this blender daily. The single-serving cups are perfect for my breakfast smoothies and the blender is perfect at keeping me from having to encounter frozen fruits lumps.
These included single-serving cups are another highlight for many. So I use the professional cup one, and it is so great! One customer added: I don't have to worry about making too much and wasting food. Another says: We like the individual cups much more than we thought we would.
They continue; we make smoothies in them all the time. And the cleanup is very simple. When we want to make something up in a bigger pitcher, it is a breeze as well. Both the cups and pitcher clean up easily. The power behind both of those is better than any blender we have ever had.
(10)Oster Blender Pro 1200 with Glass Jar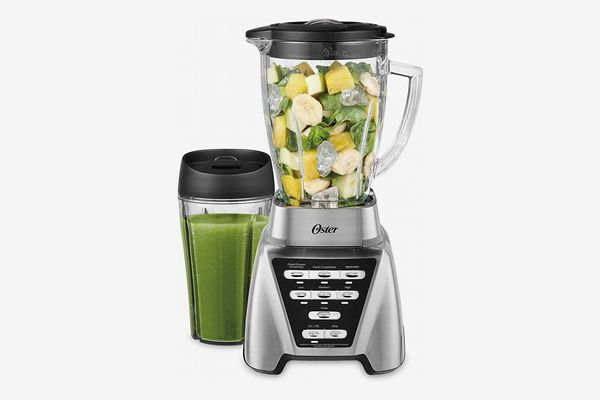 customers say this blender works exactly as expected, but for the price, many were thrilled. It comes with a To-Go cup that hooks directly into the base for you to blend directly into the cup, unlike the Ninja to-go cups which require you to pour the smoothie directly into the cup.
Reviewers confirm that it is as easy to use as it sounds. You simply screw off the base from the blender and screw it onto the travel mug. Says one reviewer who calls it awesome! This features particularly appealed to those who are always on the go. And those who hate cleaning.
You can make your smoothie in the cup that you will drink from and won't have to get other cups dirty. One customer said: other reviewers describe the Oster blender as "strong" and "reliable" Although many do note that it is not quiet, at least one customer does not think that is enough of a reason not to buy it.
Yes, it is not quiet, guess what? It is a blender. It is OK if it is somewhat loud for thirty seconds. No one in our family has said anything, it is not like when a Jet is going by! For the price she says; you get a great blender with preprogrammed settings, so what's not to like?
(11)Best Dual-use Blender Cuisinart Smartpower Duet
This blender will grind your Coffee Grains into powder and all other grains into flour. It will turn your Peanuts into a silky smooth Peanut butter, and make your Ice into Sand Grain Snow. It allows you to make Sno Cones and Cocktails with ease. You can depend on its speed to heat your foods through friction. The blender has three horsepower motor.
(12)Ninja 400-watt Blender and Food Processor for Frozen Blending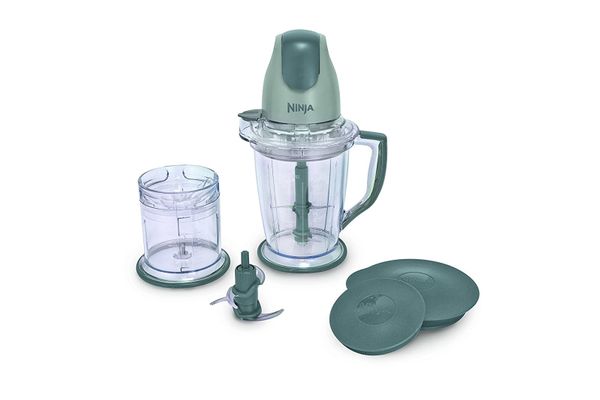 Reviewers everywhere are equally impressed with this machine's blending and food processing capabilities. The Ninja food processor is a fantastic addition to have in the home. It makes cutting vegetables, Crushing Ice, making smoothies easier. Another says: "It is great for crushing Ice and mixing thick liquids because of its powerful motor, and it has no problem slicing through any fruit because of its sharp blades". This one says: "we use this blender and food processor in our home almost every day, this blender and food processor holds up to anything we throw into it. It diced Onion and Garlic in three or four pieces it is super easy to use, you just fill it put the lid on then attached the motor and press the on button. It all comes apart for easy cleaning as well" Another one even says: "the dual blades thoroughly mix the content of the pitcher and I have not found any type of food that it can't chop or blend".
(13)Hamilton Beach Power Elite Blender With 12 Functions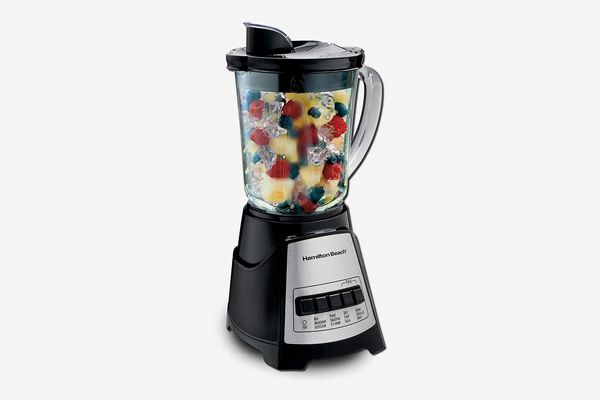 One user says: Although the easy to pour spout is a little detail, it makes a big difference, it is fast, thorough, and really nice to pour from the spout on the lid. It is a little easier to handle, She says: plus it's a great deal. Another says: " I should rate this blender with ten stars, I am sure the blender doesn't cost much, but you don't really need a pricy blender with all the bells and whistles for a simple smoothie, it's a great blender with just enough buttons to get the job done, and with the flip-top pour spout I don't make any messes". A third reviewer who owned a more expensive blender before this said: but once that died, he did not want to spend that much money again, the deal on this blender is what attracts him to it. It surprises me how much better it does the job than my Cuisinart I love the pouring spout on top as some times it was messy pouring from the corner of my old blender".
(14)Kitchen Aid 5Speed Diamond Blender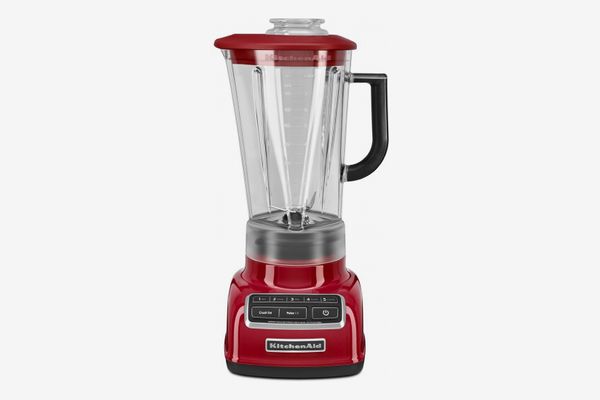 Nearly ten per cent of all the five-star reviewers use the word 'quiet' to describe this kitchen aid blender. Another who tends to buy only kitchen aid products because of the high quality and thinks this is no exception said it runs quiet and strong, he warns that it is a little more high tech than an old school push button type blender and takes a little getting use to, but it is not hard to figure out". Another user who also calls it Quiet says: "it is quiet to use and one of the main reasons is that it doesn't create too much racket because it does not vibrate along the counter. On top of how steady and silent it is, it's easy to pour smoothies out of the pitcher into a glass with no drips or mess. She recommends the blender to anyone looking for a quality unit without a hefty price tag.
(15)Mueller Austria Ultra Stick 500-watt 9 Speed Immersion Multipurpose Hand Blender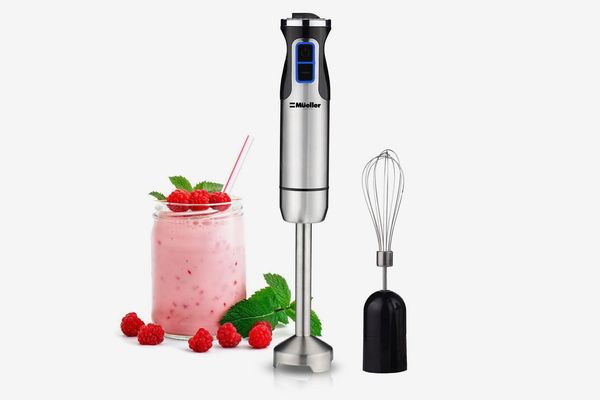 As far as immersion blender goes, this one is great. One user says: it is solidly built and easy to clean, it has plenty of power with 500-watt for the price!
I hope you benefit from reading this bestseller blenders article I am Dorcas I want to hear from you. Please leave your comment in the comment section below. Do remember to like, share, and follow.